Predictions That Will Revamp Digital Marketing in 2015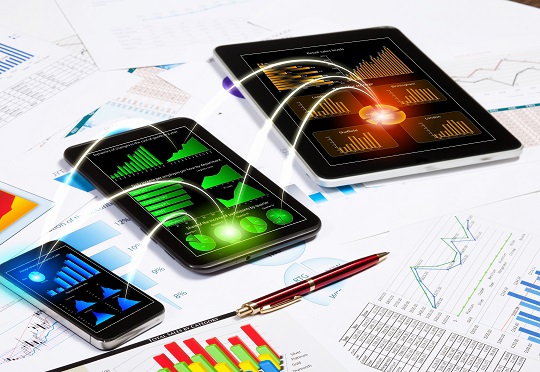 Planning and good planning is a marketer's weapon. So here's a sneak peek for businesses and marketers as to what will matter in 2015.
Content Is and Will Continue to be the Most Vital Factor
Inspired content will make a difference. Lots of companies and businesses out there are creating good content. How will you stand out? The secret lies in mapping the content to the purchase funnel. For the bottom of the funnel keep content light and humorous if possible. This will create brand awareness and enable retention. Middle of the funnel try subtle ways to interest the prospect like need based infographics, product comparisons, situations that require use of product and service. For the top of the funnel case studies, reviews and social endorsement work best. Personalize your content as much as you can.
Consistency and understanding of the nuances of each community and platform while optimizing content across channels will also become imperative for digital marketers.
Related: Digital Marketing Trends in the Music Industry This Year
Marketing Channels Will Work for a Singular Goal
The digital marketing trends in the ensuing year point to increased connectivity between the marketing channels. Content creation, search optimization and social media would cease to be water tight departments and will be treated more like skills that exist across the organization. Invest in attribution modeling software. Realize benefits of attribution modeling that will increase interconnectivity between ad networks. Advanced measurement capabilities will give you a clearer picture about how customers interact with their brand before converting.
With better integration of devices within each other and home brands attribution becomes all the more important.
Mobile Will Take Over
The world is transitioning to a more mobile world, so the marketers and brands must adopt a mobile-first mentality for 2015 in order to reach out to the present generation.
Digital marketing industry will realize that more than 50% of their marketing content is being consumed on mobile or tablet devices. Hence, will be gathering additional behavior data to understand how mobile is assisting conversions on other devices & offline. And, only those will succeed who successfully combine these insights with techniques like audience segmentation and full funnel optimization.
Data-Driven Marketing Campaigns
2015 will be the year of data-driven marketing. As the number of mobile users are increasing day by day the marketers need to target their customers by purchases and location, which will help them in predictive analytics. This method will help them in identifying best segments for them - where they want to grow and serve and also will get them an idea of the quality of content they are serving.
Related: Digital Marketing Tools You Must Include in Your Action Plan
Social and Mobile
Mobile is social and now we have apps. Search for restaurants are not done on search engines, they are done on apps. Is your business optimized on apps? Do you have a review policy? If not, it's time to ramp up your product and customer service. Interact with your customers, follow them up via email, connect with them on social and encourage them to leave reviews. Don't solicit them. Its against law.
Digital marketing is always evolving but planning ahead and having a strategy makes a difference. Start planning.