Digital Marketing Internship
GMR Web Team is a full service web marketing agency which specializes in internet strategy, web design, and web maintenance. Our focus is to generate a return on investment for our clients through our team of marketing professionals. Our company has been ranked one of Orange County's fastest growing businesses by the Orange County Business Journal, and we're currently seeking Digital Marketing Interns to assist our team with our expanding needs.
Job Description:
We have strategically designed a training program for interns to learn the fundamentals of pay-per-click advertising, social media marketing, and search engine marketing. After training is completed, Digital Marketing Interns will be assigned 1-2 of our clients to implement digital marketing initiatives.
Digital Marketing Interns will work closely with our marketing team to gain a deeper understanding of Internet marketing campaigns. From search engine optimization to social media marketing, they will research and analyze our clients and will develop the best strategies for them. We have developed a digital marketing internship for you have hands-on experience in the marketing field. This is a wonderful opportunity for you to dig deeper into the digital marketing world; an area that many employers are looking for in new marketing hires. Increase your value and learn ahead of the class.
Primary duties will include:
Develop and implement social media marketing campaigns
Create social media posts for clients
Determine strategies and track metrics for campaigns
Research keywords for pay-per-click campaigns
Create blog titles and posts
Assist with monthly email marketing campaigns
Digital Marketing Interns MUST:
Have a good understanding and interest in marketing
Be fluent in social media platforms like G+, Facebook, Twitter, Pinterest and Instagram
Have exceptional oral and written communication skills
Be willing and motivated to learn
Desired major(s): Business, Marketing, Communications
Duration: Fall Session (18 weeks), Spring Session (18 weeks), Summer (10 weeks)
Hours: 10-20 / week (M-F) – Hours are Flexible
This internship is for academic credit and could potentially lead to a job with GMR Web Team.
For more information on our company, visit our website at www.gmrwebteam.com
Send Resumes to Akaash Prasad: akaash@gmrwebteam.com
See What Our Previous Interns Had to Say:
---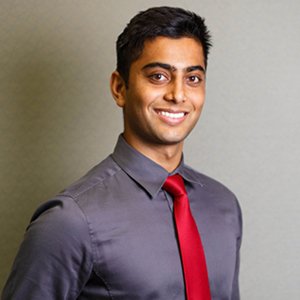 I applied for this internship because like most college students, I wasn't sure which career path to pursue. That being said, my internship at GMR Web Team proved to be an invaluable experience that helped me realize that digital marketing was the right career option for me. The best aspect of this internship was the hands-on approach my supervisors took. You get direct exposure to various digital marketing projects like pay-per-click advertising, social media marketing, website design, email and newsletter campaigns, reputation management, and best SEO practices. I came out of this internship with a fundamental understanding of what digital marketing is, and I couldn't be more grateful!
Akaash Prasad, UC Irvine Economics Grad, Summer 2013
---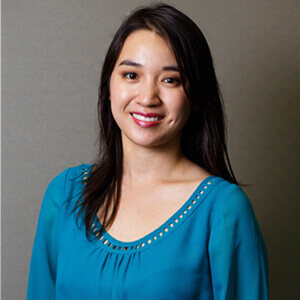 GMR Web Team was the start of my digital marketing career. The internship was rigorous and tailored to ensure that I would gain a strong set of digital marketing skills. I was able to dip my hands into almost every aspect of digital marketing and work with other top-tier marketing professionals. This experience was well worth the time put in. I was way ahead of my graduating class when I graduated from college with a full time marketing role. Thank you GMR!
Michelle Kop, CSUF Marketing Grad, Summer 2013
---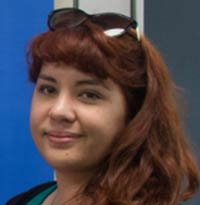 Overall, I have to say I've really enjoyed my time with GMR Web Team. I learned a lot about stretching my own skills. I felt free to fail at certain things, and I felt that there was a lot of space to learn. I am confident that I could work an entry level position somewhere. My time at GMR has been a career blessing. Namaste.
Alexa Oliphant, CSUF English Grad, Fall 2014 (Watch Testimonial )
---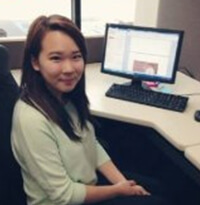 I am a college sophomore at UC Berkeley majoring in Business Economics, and I had the pleasure of interning at GMR last summer as a social media marketing intern. Through my internship with GMR, I learned so much about digital marketing and about working in a professional firm. The company culture is open and the team was always willing to answer any of my questions. I learned everything from Google AdWords, to Google Analytics, to creating social media graphics, and to running marketing campaigns. I was able to apply the knowledge that I gained from the internship during my school year in increasing membership for the clubs I manage on campus. Overall, the experience I had with GMR was amazing, and I am proud to have been a part of the team.
Judy Hyeon, Economics Major, UC Berkeley, Summer 2014
---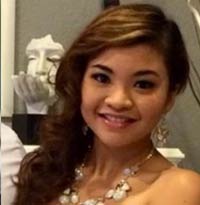 My time interning with GMR Web Team was incredibly beneficial to my growth as a professional and an individual. It gave me the base I needed that led me on to other internships and professional endeavors. The experience I gained there also helped me better understand what industry I wanted to focus my career on. Thanks, GMR!
Alexa Basinillo, CSUF Public Relations Major, Spring 2014
---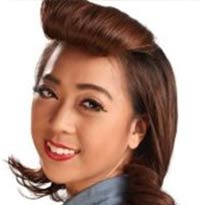 Through my experience with GMR, I learned relevant and useful information that is not broadly taught. Their expertise in digital marketing was very apparent as they are constantly looking for ways to improve and stay current. As Google Partners, they keep good practices and are proficient with AdWords, Analytics, and more. I have witnessed their planning and strategic processes. They are efficient, thoughtful, and clever. Their company culture is tight-knit, professional, and cooperative; which I think is a good thing because there are no communication barriers.
Theresa Roque, CSUF Marketing Major, Fall 2014
---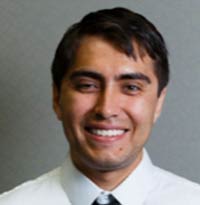 Interning at GMR proved to be one of the most beneficial professional and personal experiences I have ever had. Their internship program is a fine and efficient balance between self-monitored and supervised work. Through them, I was given guidance on digital marketing industry standards but was also allowed to further explore other facets of the industry that interested me most. In my case, that turned out to be SEO and SEM. One thing I cannot praise enough of at GMR was their expectancy to contribute. Here, I wasn't a stereotypical intern making copies in the back room. Instead, I worked side by side by my supervisors with various clients where they provided support where ever needed. The overall experience and certifications that I walked away with from the internship actually paid off when I started my job search right before graduating. Personally, there was hardly a shortage of interviews from December to January until I accepted an offer from my current agency.
Josh Prieto, CSUF Communications/Advertising Grad, Fall 2014
---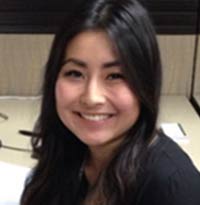 I am so thankful for the wonderful opportunity to work with GMR Web Team. I have gained valuable, real world knowledge with this company. I have learned so much and I continue to learn something new every day. I have enjoyed the nice working environment and great company culture. My internship has given me the opportunity to further my knowledge about the Marketing field. I am grateful for GMR Web Team providing me with guidance, as well as allowing me to make my own decisions. I feel confident that this internship has prepared me for my professional career.
Madison Kimura, CSUF Marketing Major, Spring 2015 (Watch Testimonial )
---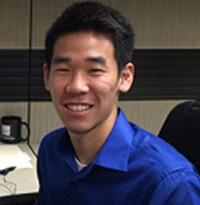 Interning at GMR Web Team has been an invaluable experience for me. I worked closely with my supervisors on numerous projects and each one touched a different aspect of digital marketing. I truly felt a part of the team and not your stereotypical intern. For each project I was involved in the every step from the brainstorming to the implementation. My supervisors were fantastic and challenged me to grow my skills and push my limits. I am confident that the skills I have learned from this internship have prepared me for my professional career.
Jordan Matsunaga, CSUF Marketing Major, Summer 2015
---
My internship at GMR Web Team was an incredible learning experience. As a senior at Cal State Fullerton I have had a few years of coursework in marketing, but nothing compares to the real-world experience that I gained while working with GMR. This internship program gave me the unique opportunity to learn about each of the many components of digital marketing, including social media, paid advertisements, web content, reputation management, and marketing analytics. Overall, I am extremely happy with my experience at GMR Web Team. I highly recommend this internship to others who are seeking opportunities to learn and grow in the field of marketing. Overall, I am extremely happy with my experience at GMR Web Team. I highly recommend this internship to others who are seeking opportunities to learn and grow in the field of marketing.
Elisha Gupta, CSUF Marketing Major, Fall 2016
---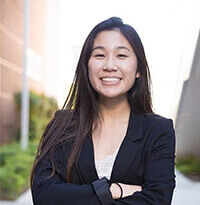 With no prior professional experience in marketing, I was challenged to grow exponentially during my internship at GMR Web Team. It touched on every aspect of digital marketing from SEO to public relations and everything in between. I was given countless opportunities to work with actual clients, contribute at strategy meetings, and develop my own campaigns. The internship was catered to my personal skills and interests and it gave me the freedom to manage my time and work independently. I'd definitely recommend this internship to anyone who wants to explore the digital marketing in depth.
Linh Ha, CSUF Marketing Major, Spring 2016 - Spring 2017
---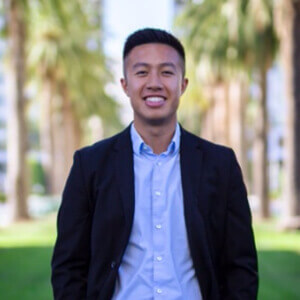 Searching for a marketing internship that would help me discover if marketing is truly the right career path for me, GMR Web Team was the perfect place land in. I was able to work hands-on with every major aspect of digital marketing which included SEO, web content, strategy, analytics and social media. GMR Web Team worked with me to develop my personal skills and to carve out my marketing career path that I wanted to specialize in, which I found out to be analytics. I definitely recommend this internship to others who are seeking a career path in marketing as GMR Web Team's internship program has what a person needs to make that decision.
Luc Nguyen, UCI Business Economics Major, Winter 2017 – Summer 2017 (Watch Testimonial )
---