How to Grow Local Customer Base in Orange County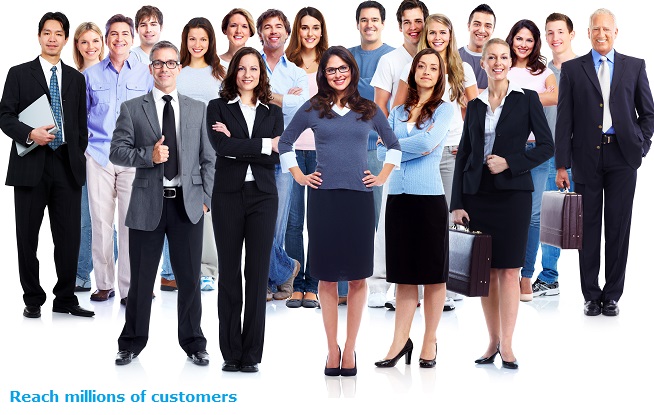 Local businesses need to focus on customer acquisition and retention to achieve their revenue objectives. There are various online marketing strategies that business are looking for, like better website design in Orange County to reach prospective customers in a fast, efficient, and cost-effective manner.
To get more leads and customers for your business, it is important to understand local marketing principles.
Below are 6 ways in which you generate leads and grow your customer base in OC:
Get Listed on Local Directories

Get your business listed on local online directories like Google Business, Yahoo Local Directory, Yelp, Yellow Pages, Thumbtack and other sites.

To ensure users have a good experience and get the most relevant results for their search queries, Google optimizes search results based on the location of the user. For example, when you search for the term "dentists", you will see results of dentists in Orange County.

When searching for products or services, users are first given results of OC businesses listed on business directories. You want your business listed in these directories.

Get Listed at Hyperlocal Sites and Local Guide Sites

You should get your website listed at geographic specific pages and OC hyperlocal sites. Reach out to local bloggers and partner with them to advertise your website. For example, you can request to be a contributing writer at some hyperlocal blogs in OC.

Other sites where you should get your business listed include local guides and review sites. Make it easier for customers to leave reviews for your business. If you are running an online business, send customers a link to your business profile on a local guide site and request them to leave a review.

If you are a brick and mortar store, you can display links to your business profile on local guide sites at your premises. This will make it easier for customers to leave a review. In fact, given that most people use their smartphones to access the Internet, some customers may leave a review immediately after getting served.

Blog Frequently to Drive Traffic

Blogging is one of the best ways to get free search engine traffic and targeted visitors. Create content around the keywords that your target customers in OC type on search engines when looking for your business, services or products. Creating keyword-optimized content will help to improve your site's ranking on Google.

Produce great content around the needs of your customers on a regular basis. You can create different types of content to generate leads for your business, including eBooks, infographic, and videos.

Social Media Marketing

Leverage social media sites like Facebook, Twitter and LinkedIn to generate leads for your business. Having a presence on social media sites will give you an edge over the competition when it comes to business brand awareness.

You can also close new business and connect with current and prospective customers on social media sites. For example, Facebook allows users to leave reviews on pages of local businesses. Getting positive reviews from Facebook users is likely to make it easy to close new leads.

Participate in Local Events

Local events are a good place to get referrals for your business. Trade fares can also help you find out what your customers need and what they think about your business. Check the local commerce offices for information on upcoming trade fares in Orange County.

Apart from this, attend local networking events related to your industry. Networking events help customers to put a face behind your business and can be crucial to forming lasting relationships with suppliers, partners and customers.

Optimize your Website

Website optimization is another area that local business owners must pay attention to generate leads. On-page optimization techniques such as interlinking your website articles, creating keyword-optimized content, and using target keywords in the description and titles of your site is important. On-page optimization helps search engine spiders identify what your website is about.

You should also do off-page optimization for your site. This means creating high quality links from relevant websites to improve the site's ranking. You can create links through different methods including blogger outreach, social media sharing, submission of your website to local business directories and so on.

Local businesses looking for better website design in Orange County need to understand their audience and provide solutions to the problems they have. Local online marketing techniques such as search engine optimization and social media marketing play an important role in making your website visible to customers.