Digital Marketing Tools You Must Include in Your Action Plan
Digital marketing is taking the business environment by storm and most marketers are readily embracing it. The force behind this change is technology. You cannot ignore today's technology and thrive in the competitive market. Take your marketing digital by use of the following tools: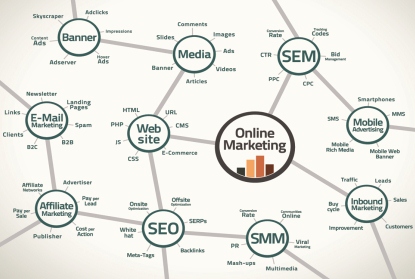 Google search. This is a universal digital marketing tool that will make your products and services known globally. It directs a vast number of online traffic to your website.
Facebook. The potential of Facebook as a marketing tool is with its huge membership. Get all these people to know what your company does. Create pages and links to your website to divert some interested clients. You can even run a campaign to get engagement between your fans going!
LinkedIn. This is a marketing platform you need to be on. It is attached to Google and therefore everyone who visits Google has a chance of being directed to your web pages. It is great for B2B marketing.
Twitter. There is a pool of potential customers here. Twitter allows you to connect with customers and see what they really want out of their products. It is real-time and this is what you need to have your goods and services off the shelves.
Vimeo. Another great and perfect marketing tool because it dominantly uses video. Tell a customer why they need your product or service and show them why they have to make that purchase.
Bing. It is like a new version of Google and you should have it. It is able to link your advertisements and information to almost every online visitor.
Tumblr. Use this blogging bench to share all of what you offer. You can share videos, photos and text that are all about what you do.
Google ads. Google has everything for you; you do not have to use the links anymore, just have your adverts on Google directly.
SlideShare. Just as the name suggests, SlideShare helps you share information with your clients as PowerPoint presentations. With its wide reach, you can easily make a killing.
Email. Use this to share your business information with as large population as possible. Email helps you in keeping your clients up to date, thus building long-term customer loyalty.