Social Media Marketing Hacks to Amp Up Your Productivity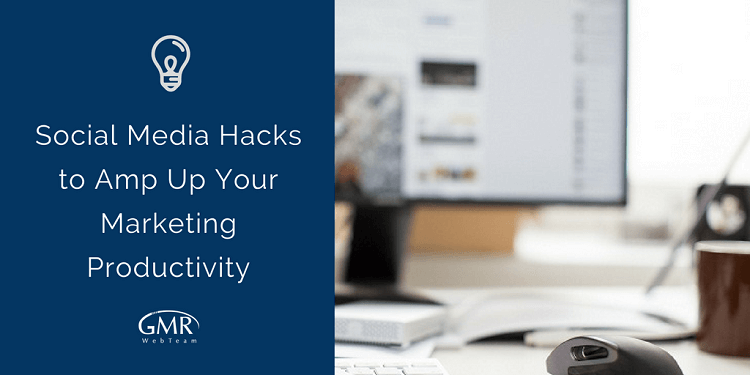 The term "hack" has multiple meanings in the online world, with its most positive definition having nothing to do with cyber crime. Hack can mean a strategy that leads to an accelerated output of effectiveness. Here is an explanation of
social media marketing
hacks and how they can help your business.
Content Curation and VIP Followers
It's always good practice to craft the highest quality fresh content possible for social media posts. Emphasize valuable information about your niche. You should treat all your followers like VIPs since they can help expand your base with referrals. Let them know how much you appreciate their support. Be particularly respectful of well known influencers.
Develop a Solid Social Media Strategy
Return on investment will only be realized if you put time into developing a social media strategy that encourages further engagement. Your strategy can be shaped from research about social media trends, engagement tips, brainstorming with team members and your own creativity.
Tips for Stronger Engagement
don't rely on character limits set by the social network
set goals for number of social media followers
avoid negative interaction
allow pre-scheduling of Instagram posts
schedule multiple Tweets
Focus on Worthwhile Content and Hashtags
One of your main hacks should be to emphasize content that has a chance to go viral. Heartwarming life stories and humor work well, mixed with information that cannot be found elsewhere. Twitter is a great platform for testing out new ideas due to its brevity. Hashtags (# followed by topic) are effective tools for connecting with like-minded followers. It's possible to develop loyal communities based on actionable hashtags that highlight your main business objectives.
Delight Followers with Attractive Visuals
The visual experience is very important with social media in general and not just on Instagram or Pinterest. Keep in mind that users are scrolling through potentially hundreds of posts and aren't necessarily reading everything. The posts that stand out the most tend to include colourful, inspiring images.
Why LinkedIn Is Important
Even though Facebook is the most popular social network, LinkedIn is a useful platform for building credibility and loyalty. It has a much more serious tone, especially for B2B engagement. The key to attracting "likes" on LinkedIn involves high engagement content with a long list of connections.
Ad Campaign Hacks
Social media offers an extension of influence through advertising. Facebook is powerful since it allows you to customize not only your ad copy, but also your target audience, based on demographics, location, interests and other factors. When you narrow your target for campaigns, it can reduce your marketing costs and boost your engagement. Through analytics, you can learn what your best-converting ad copy is, as well as your most effective keywords. Experiment with multiple campaigns at once to accelerate your learning curve. Segmenting your market by appealing to various buyer personas is a very effective strategy.