Why Good Web Designers Harbor a Love for Fonts
Good web design is nothing to snicker at, and if you have a site or business that relies on the internet to make sales or get your brand out there, you know how important a good site is. However, one of the things that can go over the heads of many average people is the use of fonts when it comes to building a beautiful and successful website.
That doesn't mean that fonts go over the heads of most good web designers, though. In fact, most web designers that are really worth their salt tend to harbor a great love for different fonts. Why?
Related: The 5 Second Test Is Critical for Website Design
Keep reading to learn more about why good designers love an excellent font set and how they can help your website.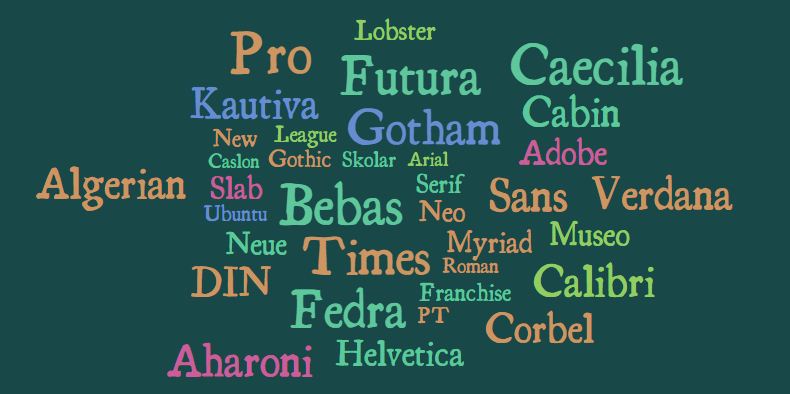 Fonts Set the Tone When you're dealing with a variety of different fonts on a day to day basis like most web designers are, you start to learn what fonts are really good for. In general, they're very good for setting the tone of a website and making the company's image become much clearer to consumers – even before they see more than a few words.
That's because font sets help to set the tone of any website. From professional to playful to somewhere in between, fonts are the real building blocks of a company's website. Choosing the right one can make the difference between putting forth the image the company desires or not.
Fonts Make Content Digestible The content you post on your site is something that everybody should want to read, right? At the least people in your field? The answer is that even if you have great content, the font you choose to use when displaying that content is more important than you think, which is why it's so important to good web designers.
When people are reading content on your site, you may not be thinking about things like the spacing between lines and letters, which can impact readability. A good web designer with an understanding and love for different fonts will do exactly that.