11 Best WordPress Plugins Every Marketer Should Know About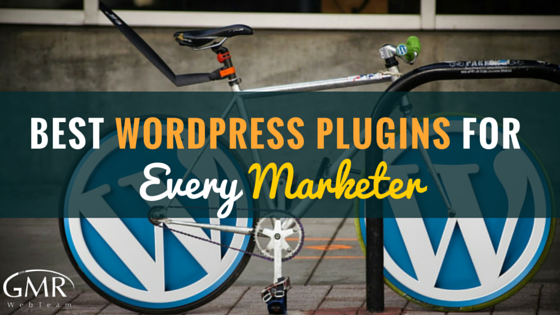 WordPress makes it easy for anyone to start a website. The easy-to-use content management system (CMS) can be customized with features that will make it easy to do business and engage with your audience.
One way of taking WordPress to the next level is by using must-have WordPress plugins to accomplish various tasks. Plugins can extend WordPress capabilities in line with the needs of your business. As a marketer, your goal with WordPress may be to drive more traffic to your blog posts, collect email addresses of your readers, improve your website's loading speed and so on. You can use the best WordPress plugins for marketing, and much more.
Below are 11 of the best WordPress plugins for Internet marketers.
SEO Friendly Images
Most people do not optimize the images uploaded on their websites. Images cannot be "read" or understood by search engine robots, and hence don't add any SEO value to the website. To avoid this, you can install SEO Friendly Images plugin to benefit from SEO with images. The plugin automatically creates alt and title tags for the images, ensuring your article is better optimized for your target keywords.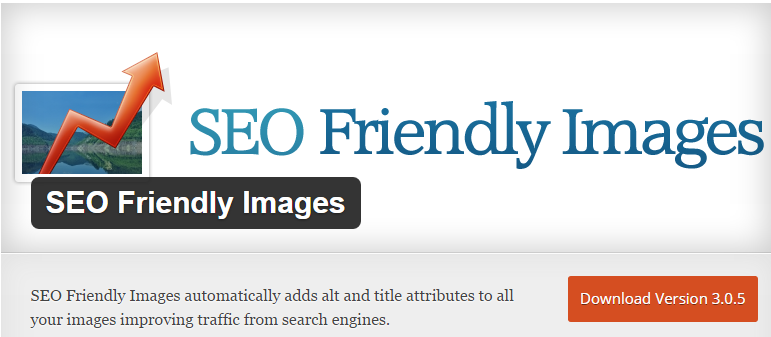 WP SEO by Yoast
Your WP website should be optimized for SEO to get quality search engine traffic. Unfortunately, it is built with poor SEO structure and this can get your website, and its content easily ignored by Google, for over optimization, as an example. WP SEO by Yoast is a complete on-page plugin in itself.
With growing popularity, it has become one of the must-have tools for every WP site owner. It not only lets you edit meta tags, but it also lets you create XML sitemaps, add breadcrumbs, customize social image and descriptions.
Check out these guides on using WP SEO by Yoast for creating a search engine friendly website.
All in One SEO Pack
Another very popular alternative to Yoast WP SEO plugin. You can solve on-page SEO matters on your website using All in One SEO Pack plugin. The plugin enables you to customize the Title tag, Meta tag and descriptions of your articles.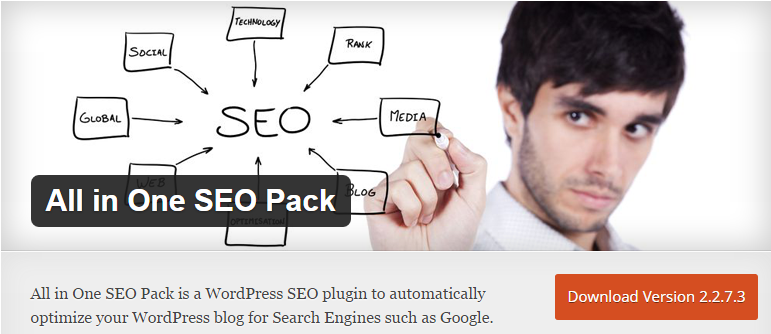 WP Touch
Over the past few years, more people have moved to accessing the Internet via mobile devices instead of PCs. As a marketer, your website needs to be mobile friendly or else you risk losing customers searching for your services via mobile devices. WP Touch will make your website mobile friendly without any effort of your own. When the plugin is installed, visitors arriving at your site through mobile devices will be able to access it in a smart and formatted manner.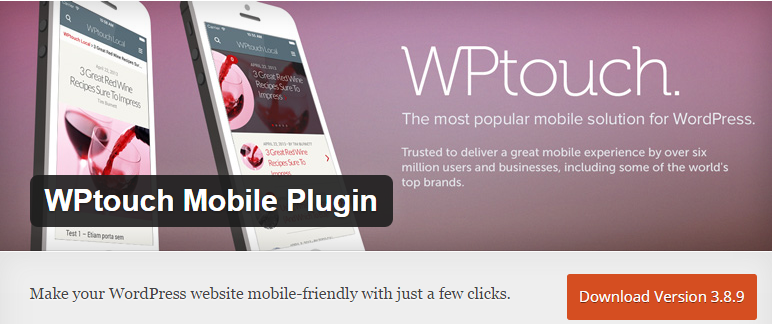 Nelio A/B Testing
If you are concerned about data driven decisions, install Nelio A/B Testing plugin on your site. The plugin allows you to test different elements of your website to help you know the best decision to make. For example, you can test design, layout and content to know which ones lead to better results among your visitors. The plugin is built according to WordPress structure and is fully compatible with the latest versions of the CMS.
W3 Total Cache
Speed is one of the factors that can affect your online sales. A slow loading website provides a poor experience to visitors, and this can mean lost sales. W3 Total Cache plugin helps to speed up your website by caching your content and reducing page load time so that visitors can browse faster. It also has a CDN integration The plugin has been greatly recommended and used by sites like mattcutts.com, smashingmagazine.com and Yoast.com.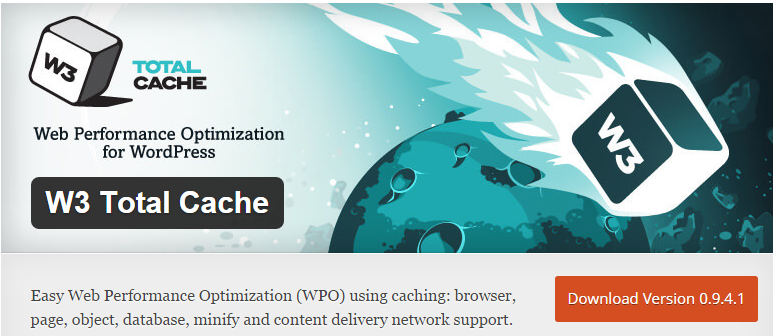 Recommended Read: 8 Regular Website Maintenance Tasks for Peak Performance
Google XML Sitemaps
Google XML Sitemaps makes it easy to create a sitemap for your website. Sitemaps help to get your website pages crawled by search engine robots and hence, be easily found by users. With this plugin, you will not have to code or get your hands dirty on the technical bits of your site to get a sitemap up. Simply install the plugin, activate it and configure the settings of your sitemap.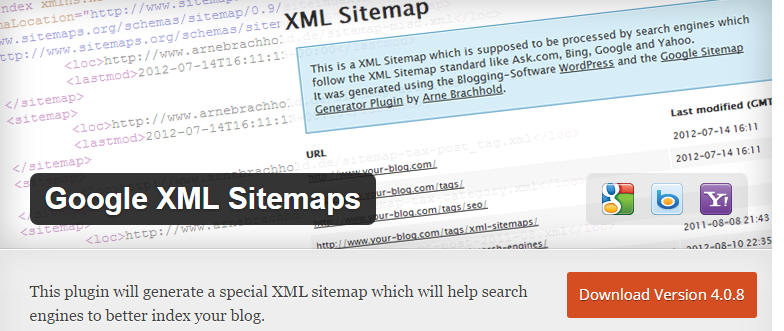 Gravity Forms
Communicating with your prospects via email is crucial to building a relationship with them. Gravity Forms enables you to create stunning forms to collect emails, and better understand your website visitors. For instance, you can customize the fields of a form to segment your visitors, and hence tailor your communication to them based on their needs.
Gravity Forms also comes with a number of add-ons that can take your forms to the next level. For example, you can integrate payments on your forms using some of the add-ons.
Know more about Gravity Forms and its features
YARPP
Yet Another Related Posts Plugin (YARPP) can help keep visitors longer on your website and discover content you published in the past they otherwise may have missed. The plugin comes with different customization options. For example, you can determine how many related posts are shown on every content and categories of posts to be pulled for specific posts. YARPP is a free plugin available from the WordPress repository center.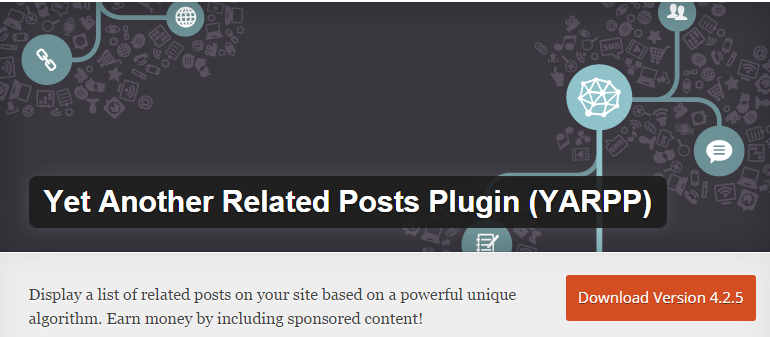 Backup Buddy
Backup Buddy plugin from iTheme.com is crucial for all marketers. The last thing you want is your website to be hacked, or encounter a server problem and have no way of recovering your content. Think of all the effort you have put in creating content and building authority over time. If your website gets hacked, what will you do? This is where Backup Buddy comes in. You can configure the plugin to back up your website at regular intervals to be safe in case of any eventualities.
Know how to Install and use Backup Buddy WordPress Plugin here.
Broken Link Checker
How you do you feel when you visit a website only to get a 404 error page? 404 error pages pop up due to broken links. You can use the Broken Link Checker to ensure all links and pages on your websites are valid. This way, visitors will not have to struggle to find the specific information they are looking for. Using the plugin will help to improve the visitors' user experience on your website.

Over to you fellow marketers?
How did you like this list? What wordpress plugins you prefer to use? Do let us know in the comment section or on our Twitter handle @gmrwebteam.
Related Posts from the Blog