5 Measures to Evaluate Patient Experience for Urgent Care Centers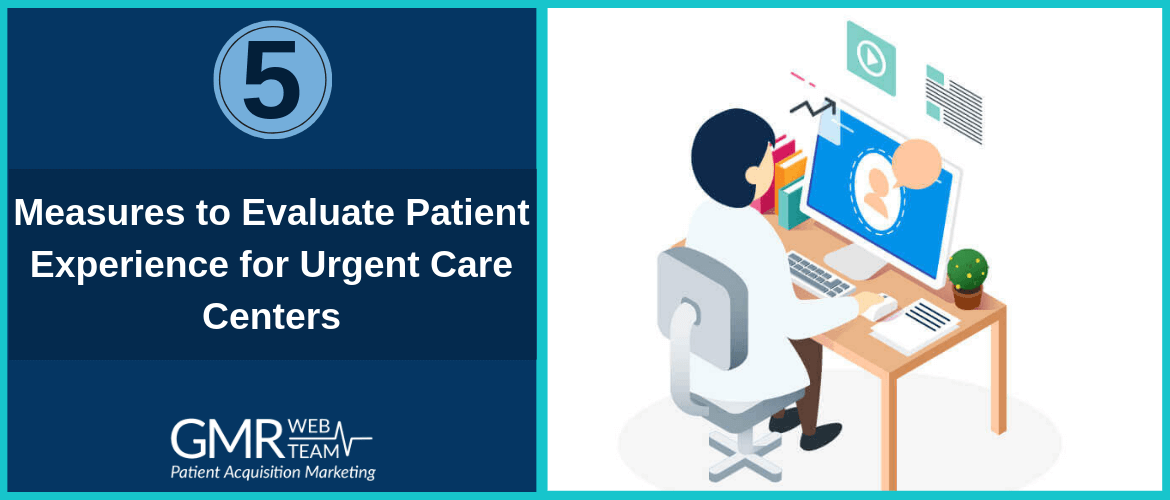 Successful urgent care centers focus on one important metric that affects their bottom line: patient experience. Centers with low patient satisfaction rates struggle to be successful.
How do you measure patient experience?
Without knowing what constitutes good patient experience, you can end up wasting time and resources focusing on vanity metrics. In this article, we've eliminated the guesswork and provided five important factors you should measure to determine your urgent care's patient experience.
1. Average Wait Times
Patients that visit urgent care facilities want to be attended too quickly. The period between when a patient steps into your facility and when he or she is seen by a practitioner is known as the "wait time". You can measure wait time in different ways, including "notations" or "timestamps" in the practice inventory system. From there, you can analyze the inputs to determine your facility's average wait time. Ideally, you want the wait time to be as low as possible. Therefore, find ways to streamline operations to ensure there is an even distribution of patients among the practitioners to reduce wait times.
2. Number of Patients Seen in an Hour
Numerical averages may not provide a correct picture of patient experience in terms of wait time. For example, if your center has an average wait time of 5 minutes during the week and 60 minutes during the weekends, averaging the wait times presents a false impression that you are doing good. However, many patients will be dissatisfied with the long wait times over the weekends. A better way of measuring patient experience is to consider the frequency of patient-doctor sessions in an hour. For example, you can set a benchmark to get patients seen by a practitioner, perhaps within 30 minutes. You can then identify the number of patients that fall outside this benchmark to get a better insight into your facility's patient experience.
3. Patient Satisfaction Levels
Another way of evaluating patient experience is by evaluating patient satisfaction levels. For example, you can survey your patients to find out what they think of their most recent visit and whether they are likely to recommend your facility to other patients. When gathering data through surveys, ask about the most recent visit to get a more accurate measure of service delivery. For example, a patient may be satisfied with your center over the long run but may be unhappy with his or her last visit. These metrics can help you know the future financial stability of your urgent care center.
4. External Online Reviews
In today's digital age, patients are likely to voice their concerns about your services online rather than tell the center's operator. Consumer review sites like Yelp and Facebook can build or destroy your urgent care facility. For example, your urgent care website can get more organic traffic from Google when patients rate it highly on local directory sites and link to it. You can improve your center's online standing by requesting patients to leave a review of your services. You'll need an online reputation management tool to facilitate the process. Read how to get more patient reviews.
5. Treatment Follow-Up
Finally, calculate the percentage of patients that return to your facility for follow-ups. If these patients are not satisfied with your service delivery, they may look for alternative healthcare providers. Your staff should explain to patients what to expect before, during, and after the visit, and encourage them to follow through with treatment. Patients should be advised on what to do to improve their condition and where they can pick up a prescription. Understanding what factors affect patient experience and devising and implementing the methods to effectively tackle them is the only way you can improve patient satisfaction levels and grow your urgent care clinic.
Want to learn more about how urgent care marketing can grow your urgent care business? Give us a call at 800-523-7187.