7 Ways to Get More Patient Referrals for Your Medical Practice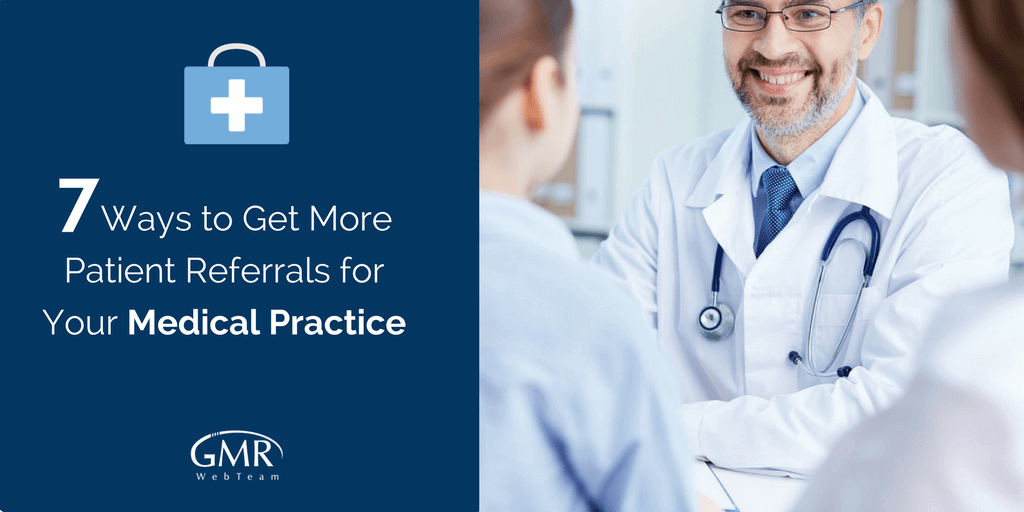 Many healthcare practitioners rely on word of mouth and ignore their websites for marketing. However, the capability your website has to generate patient referrals is immense and cost-effective compared to conventional methods like word-of-mouth advertising. With the right marketing strategy, you can attract a targeted online audience and eventually convert them to long-term patients offline. Below are 7 strategies you can use to get more patient referrals to your medical practice.
Pay Per Click Advertising
Pay per click (PPC) advertising allows medical facilities to get instant referrals of patients looking for their services. There are various networks where you can launch PPC campaigns. The biggest three are Google, Yahoo, and Bing. Geovoices reports that 81% of people click on PPC ads. If you set your campaign correctly, you will receive more patient calls at your facility.
Search Engine Optimization (SEO)
SEO enabled websites get free traffic from search engines like Google. With a proper SEO strategy, you can get thousands of visitors for free, that you can convert to customers. You need to identify the types of patients you wish to attract. After this, create content that resonates well with your target audience. Finally, help prospective patients find your content online through SEO strategies like on-page optimization and link building.
Also read the complete case study of Family Care Centers Medical Group, Inc and how our healthcare marketing strategies help them reach an untapped market of patients.
Social Media Marketing
Sites like Facebook have become the go-to places for most people looking for unbiased and instant information about medical facilities. Having an active presence on social media sites can help you connect with your target customers and educate them about the services you provide. You can use Facebook, Twitter, and other social media sites to answer questions patients may have. This will improve your practice's brand in the market.
Email Marketing
The majority of medical facilities do not implement email marketing campaigns simply because they don't know how. The key to an effective email marketing campaign is to provide content that resonates well with your subscribers. For a general medical facility, segmenting the subscribers based on interests or health conditions can guide you in creating relevant content for them. Make your emails both educational and engaging. You can use email marketing to drive traffic to your blog as well as foot traffic to your clinic.
Blogging
If you already have a website, use it to connect with your community. Provide information that will make your audience loyal to your brand. You do not have to write blog posts in medical jargon. Leave that for the medical interns. Instead, cover specific events that your hospital is involved in. For example, will your staff be participating in an upcoming 5K Marathon? Blog about it. You can even meet some potential patients at the tracks!
Helpdesk and Booking
Make it easy for patients to book your services. The last thing patients want is to feel you are doing them a favor by allowing them to contact you. It should be the other way round. Use an automatic answering machine to take calls when there's no one at the practice. Also, have a health database to make it easy for patients to book appointments.
References
It's great to show your hospital's awards to your audience. This helps to inculcate trust among them. Also, if you have any reviews from third party sites, it will help you convert your audience to long term patients. Use any opportunity you have to find out how your hospital is doing from patients online. For example, ask patients to leave reviews on your Facebook page about the services they received. Implement the 7 strategies above to get more patient referrals to your practice.