5 Great Sources to Get Website Images
Images help to make your website or blog much more interesting to readers, but finding them isn't always the easiest thing to do. After all, most of the images you will find on the internet are copyrighted, and using them can be illegal. However, there are some sources out there that can help you find images for your blog posts or website without getting into any legal issues.
Below, you'll find five of the best sources for photos that you can use for your blog or website.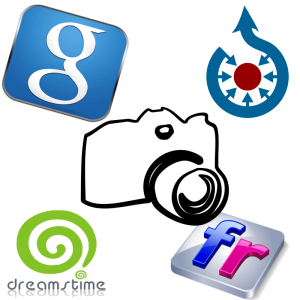 Wikipedia Commons Wikipedia is a well-known resource, but it also features many images on the site that you can use for free. Just make sure you're browsing the Wikipedia Commons page, and always check the license before putting the picture on your site. Most are free to use, but not all.
Dreamstime Dreamstime is a stock photo site that has pretty much everything you could be looking for. Yes, they do charge for images, but they also offer free images to customers regularly, which helps to soften the blow of paying for some of the others.
Your Camera You don't have to find pictures on the web if you have a camera and little time to learn how to use it. In fact, taking your own pictures can be quite rewarding and help you set your blog or website apart from the pack.
Flickr Flickr is a huge database where users share photos. Not all of them are free to use, but when you choose Flickr Commons, you'll get ones that users don't mind appearing on your website or blog. Just make sure the license allows for your type of reuse. Personal reuse and commercial reuse are not the same thing, and not all users allow for both.
Google Google is just a search engine, but by going to the home page and selecting 'Images,' you can set up an advanced search that allows you to find only photos that are available for reuse. Google will help you pull from a variety of different websites.
Related:
Using Creative Graphics and Signage to Attract Customers