3 Ways to Promote Your Content After it Goes Live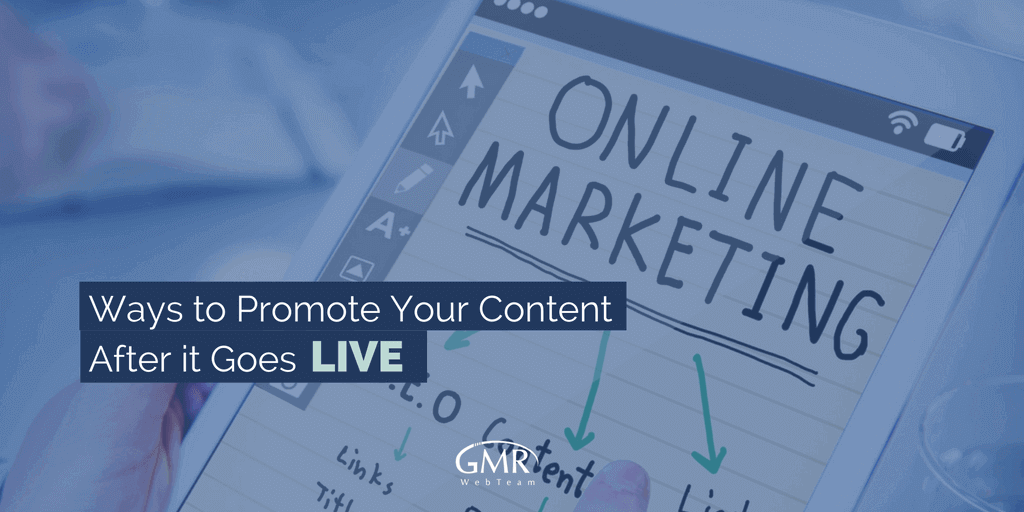 After creating and posting your content, the next important task is promotion. If the content cannot reach your target audience, you will not get traffic, leads, or subscribers. This is why content promotion is just as important as creating quality content. There are three main ways in which you can promote your content:
Social media marketing
Email marketing
Search engine optimization (SEO)
While certain types of content lead to great results when promoted through specific channels, any content can be promoted through the three methods above. Let's discuss some of the strategies you can use to promote your content.
Social Media Marketing
via GIPHY
Social media marketing is all about getting your message to the right people and at the right time. However, you should not only get your message out, but also listen to what your connections are saying. Social media marketing is a two-way conversation. There are various ways you can use social media sites to promote your content:
Tweet new content to reach your followers
Use hashtags to find people interested in your content and tweet to them
Share the content on your Facebook page and relevant groups
Use pay per click options on Facebook, such as sponsored posts, to reach more people
Having a social media marketing strategy will make it easy to generate traffic to your content and get new leads.
Also Read: Social Media Marketing Hacks to Amp Up Your Productivity
Email Marketing
via GIPHY
Have you been building a list over time? If so, let the subscribers know when you post new content. Your email subscribers have already engaged with you in the past. This means they are already interested in your business, and possibly the content you create. Here are some ways of promoting your content through email marketing.
Send an email newsletter to subscribers letting them know of your existing content
Reach out to industry bloggers for content cross-promotion opportunities
Create a roundup of your posts in your weekly newsletter
Put the content in your email signature
When sending emails, make sure your message is relevant to the subscribers you want to reach. Also, explain what the subscribers should expect of the content you are directing them to.
Search Engine Optimization
via GIPHY
Search engine optimization (SEO) should be done prior and after posting your content. When creating your articles, use target keywords in them. Also, implementing simple on-page SEO strategies like using Alt and H1 tags helps. When the post goes live, it's time to create links. You can get high quality links to your content through various ways, including:
Leaving comments on relevant blogs and forums that allow a backlink to your article
Submitting guest posts on high traffic blogs in your niche and linking to your article
Connecting with other bloggers and getting them to link to your article
Link to the new post from older posts
When carrying out off-page optimization, do it naturally. Avoid the temptation of using automated tools to build backlinks. We are not in 2008. Creating whitehat links is the way to go and, in fact, easier than using blackhat methods. Content promotion is key to generating traffic, leads and sales. The above is an overview of strategies you can use to promote your content.