Web 2015: Design Trends That Would Rule Viewer's Heart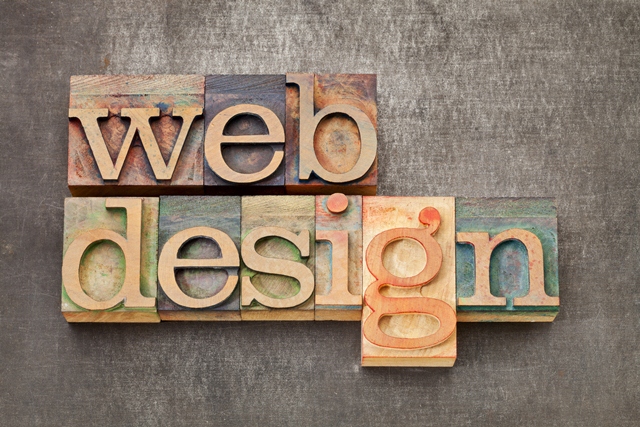 Staying up to date on internet trends is important for web designers, especially when clients want to convey a cutting edge image. Some of the web design trends for 2015 are a continuation of developing trends from the previous year. Here are the most important current trends.
Responsive Web Design
This cross-platform design technique for desktop and mobile websites is still a time saver that eliminates the need for two separate websites. It's the most efficient solution for writing cross-platform web code. Professional web design firms are expected to know responsive web design. Responsive web design is based on flexible layouts that work for various operating systems and browsers. The concept is partly powered by media queries, which are filters applied to CSS style that affect display type. The responsive experience includes rules for how content is displayed on specific devices.
Visual Imagery
Visual treatment is now becoming an important factor in web design. Part of the reason visuals are becoming more important is because people are deciding what they click online based on visuals, which ultimately helps speed up decision making of users. Colorful imagery needs to be incorporated in your articles and content in order to be shared on social media. One of the top web design trends of this area includes businesses continuing to use videos on their websites. YouTube videos are no longer just considered a recreational activity for teens. Videos that demonstrate products and answer questions can be made at a low cost. Videos can also be used for customer testimonials.
Font Experimentation
Content developers will be exploring new fonts and learning how to better present font faces, sizes and colors. Fonts can be used to express emotion and tone. For example, when a font is used in an artistic way, it can give your website an appealing identity. Free new fonts are constantly popping up online, as seeing there is no shortage. One of the consistent web design trends year after year is the continued appreciation of modern serifs, which actually dates back to the late 18th century; these fonts stand out as large header type.
Related: Why Good Web Designers Harbor a Love for Fonts
Scrolling Instead of Clicking
Mobile devices are becoming tools that are more for scrolling than clicking to get to a website. Responsive web design is essential for scroll-based animation. Scrolling provides divided sections of content that a user needs, whereas clicking involves presenting menus of links to different pages. Mobile users prefer scrolling, as it has become second nature.
Ghost Buttons
Call to action statements can be used with ghost buttons, which are transparencies over photos. Ghost buttons have a thin border with a basic shape and appear to be bigger than regular web buttons. The internal area includes plain text over a hollow background; the effect is attractive and becoming widely used by developers. Ghost buttons are best utilized with applications designed with a minimalist interface or websites with large-scale photo backgrounds.
Flat Icons
Considered to be a clean and minimalistic web development, flat design is easy to maintain and a preferred choice among developers. Flat icons usually include simple images such as standard type elements or icons that can be designed with basic shapes. Flat icons are plentiful online because they are easy to make and can be customized to provide a unique look to web pages.
One Page and Slide-out Navigation
Better browsing is achieved from fixed navigation using responsive web design, which eliminates the need to scroll up. Slide-out navigation with toggle buttons is becoming popular because it allows developers to implement permanent navigation in apps without using up too much screen space. A slide-out navigation panel can be designed using HTML 5 and CSS3. There are many pre-built solutions for developers to choose from.
Here are some reminders using Slide-out Navigation:
Built with a simple unordered list in HTML
The sliding effect in created with JQwery
In CSS margin and padding are set to zero
Margin-left is assigned a negative value
The function that makes elements slide out is defined in JavaScript
Parallax Scrolling
Designed to stand out, Parallax effects is one of the most eye catching web design trends because it provides users with enhanced 3D views. Using HTML 5 and CSS3, visual effects can be designed to make it appear a as though the background moves at a slower rate than a foreground. A 3D effect is created as you scroll down the page, and when used sparingly it can create a subtle effect that conveys depth.
Related: 6 Tips to Keep the Website Redesign Budget Under Control