Mobile App Or Mobile Website or Both? Resolving the common Business Conflict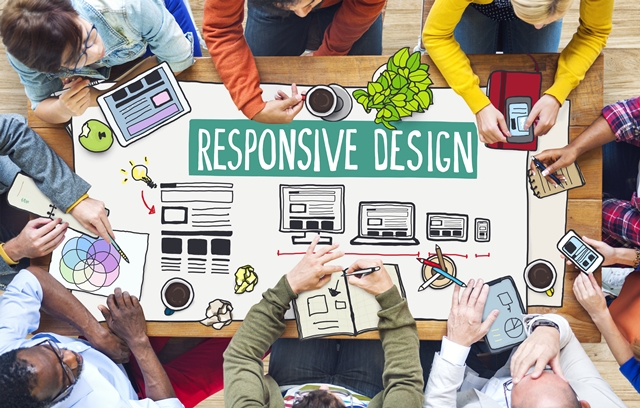 With the rise in use of smartphones and handheld devices, businesses are in a quandary. Should they invest in developing a mobile app, update their website to make it a responsive site, or go for both? This question is important if you want to widen your business' reach and increase revenues and profitability.
How Do Your Customers Access Information?
There are several factors that come into play when you are wondering whether to go with an app, website, or both. One of them is the type of business you operate. If your business requires your customers to use your product or service via their handheld devices, having a website is futile. Similarly, if your target audience tends to use the website for your products and/or services, it doesn't make sense to spend money on creating an app.
So, take a close look at your business and its goals. Then it will become clear how to go about reaching your audience and spreading your wings.
Will an App, Website or Both Benefit Your Business and Customers?
Creating a mobile app has become a fad nowadays. However, the majority of them end up being superfluous. On the other hand, a website can help your business, disseminate information, give comprehensive product and service details, and also offer solutions.
When you are swaying between having an app, a website, or having both, it is crucial to analyze the benefits your business will reap. Also, your customers should enjoy certain benefits by using one or the other. If an app allows customers a way to save time, it may be a good idea to develop one. For instance, it's good to have an app if you run a café. The app would let your customers order and pay online so that they don't have to waste time standing in a queue. On the other hand, if you run a consultancy, an app doesn't make sense, as your target audience will want more information and assurance that cannot be given through an app.
Will Your Business be Able to Improve Customer Service?
One of the main pillars of a business is its customer service. If your customer support is prompt and accessible, customers will love you and work as your brand ambassadors. If you want to improve your customer service and offer customers a superior experience, sometimes having a mobile app is better than a responsive website.
An app that lets customers find information related to products and FAQs and request services will save time. The app would allow customers to speak to support staff online, thereby reducing the frequency of calls and allowing your staff to be more productive. This said, there are businesses that have switched to social media to offer customer support and increase customer satisfaction. So, such businesses do not feel the need to invest in a mobile app. So, you should weigh the pros and cons before deciding which is a better alternative for your business. If an app can improve customer experience, it may be a worthwhile investment.
What Kind of Devices Your Target Audience Uses?
Coming up with an innovative and creative mobile app is a good idea, but it will fall flat if your target audience cannot use it. Remember, not all apps can be used with different devices. Some work with iOS, some with Microsoft, and others with Android. It can be quite expensive to create an app for different devices. In comparison, you won't face the same problem with a responsive website. It can be used on all types of handheld devices, as long as they have Internet connectivity.
Find Out What Your Customers Want and Need
It is best to find out what your customers need and then decide whether to go with a mobile app, website, or both. If your customers prefer engaging with your site, an app is a waste of money.
Conversely, if your business depends heavily on SEO to climb up search engine rankings and requires frequent updates, a website is the way forward.
And, if you have a diverse customer base, where some prefer a mobile app and others, a website, it makes sense to have both an app and a responsive site.
The decision should be clearly thought over and will need careful analysis of your business goals, customers' behavior and buying habits, SEO, content, and budget.
Want to know more about what is more beneficial for your business; a mobile app or a mobile website? Let's schedule a meet then or call 714-731-9000 to know more.
Related: