Important Design Rules for Creating an Effective Dental Website
Competition for patients in the dental industry is tough and dentists need more than a beautiful website to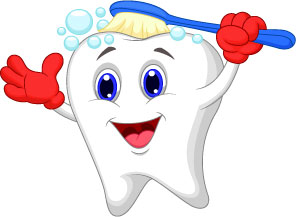 increase case acceptance and their reach. Following a proven online marketing strategy can help to improve awareness of your practice and reach new prospective patients without denting your marketing budget. Below are some design principles that can have an impact on the effectiveness of your website to generate new patient leads.
Organize Your Website Information
Your website should make it easy for visitors to find the information they are looking for. Organize the website content in a logical manner and have a menu that links to important information that prospective patients may be looking for. For instance, the site menu should link to information about your dental practice, the services you offer, and contact information
Related:
Mobile Marketing: A Smart Tool for Local Businesses
Provide Educational Content in Your Field
Most people fear a trip to the dentist because they are not aware of modern practices that have virtually eliminated pain in most procedures. Create a resource center on your site with articles, slides, photos and videos on modern procedures to educate prospective patients and eliminate any fears they may have about visiting your practice.
Optimize Your Website for Search Engines
A beautiful website that cannot be found on search engines will make it difficult for you to generate revenue. Make sure your website is optimized to be crawled and indexed easily by search engine spiders. Use your target keywords in your articles and build links to the website from relevant outside sources to improve it's ranking on search engines.
Build Your Patients' Trust in Your Practice
Before patients come to your dental offices, they will want to know if you can be trusted. Use your website to build trust in prospective patients. You can do this by asking satisfied patients to leave testimonials on your website and third party independent consumer review sites.
Improve Appointment Booking
Make it easy for visitors to book an appointment with your office from your website. Include a simple contact form on your site and reply to inquiries fast.