How to Be an Expert in Healthcare Social Media Marketing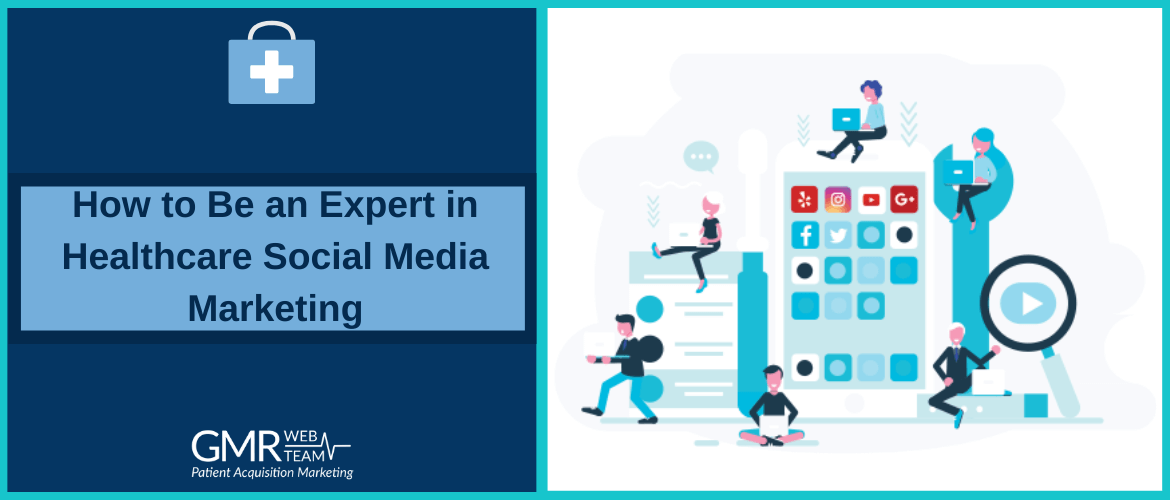 Ten years ago, no one could even think about looking for a clinic or a specific doctor through a social network. But today, it is a normal and effective practice. Social networks are the best way to verify the reliability of a clinic and the reputation of a doctor because real patient reviews are solid social proof for the public.
In this article, we will discuss how doctors can strengthen their reputation, reliability, and confidence in the eyes of patients through healthcare social media marketing.
Come Up with a Clear Strategy
Although creating a doctor's profile on a social networking platform is important for patients to get to know their doctors by sight, the profile should still have a clear goal. It is not wise to be here just to be present.
For example, your goal can be to continually interact with regular customers (if you are a doctor who accompanies women on the way to IVF), to receive new patients (if you have just opened your private clinic), or to improve recognition (if you work in a small town and want to capture a lot of potential patients). Think about what goal you are pursuing on a social network and it will be possible to develop practical steps
Find the Platform That Suits You Best
To find the most suitable social media platform, you need to start with your target audience. Most likely, most of your potential patients are on Facebook and Instagram. Instagram is especially popular among young people, while on Facebook you can meet representatives of different generations.
It also makes sense to join themed medical communities on Linkedin, as well as take part in health discussions on Twitter. Remember that patients look for doctor profiles on different social networks, checking their reputation and reviews, making up a subjective opinion. In addition to the clinic's informative website, social networks have become the primary source of relevant information for patients
Publish Consistent Content
Nowadays, when there is a lot of false and untruthful information available on social media channels, there is nothing more valuable than useful content. You, as a doctor, are a storehouse of invaluable knowledge that will be very difficult to find independently.
Therefore, publish articles and notes about what you know thoroughly. This should not be a scientific study. A few simple tips from your practice, like how to overcome allergies during flowering plants, will be handy to your subscribers. Valuable and helpful content is one of the keys to loyalty and trust.
Follow a Non-Sales Approach
Yes, everyone should get paid for their work, and doctors in the first place. However, being a doctor is a mission, and your patients, potential patients, and subscribers should also be sure of this. Therefore, your posts should comply with health care industry regulations and shouldn't be too "sales-y."
It does not make sense to sell your services directly. People who believe you will turn to you themselves because they are most interested in their health. Your complex task of developing your brand in a social network is to carry out a mission of help, and people themselves will thank you
Stay Connected to Your Patients
Don't forget that social media is a way to support your patients. Your patients will appreciate it if you stay in touch with them and potential patients will have the opportunity to immediately make sure that you are not indifferent to the results of treatment.
Care and participation is perhaps the best thing a doctor can do, in addition to competent treatment, to strengthen his reputation and increase the loyalty of his patients. Also, active participation in social media conversations can help you understand how your patients and others feel about you.
Provide Expert Advice
We have often heard that being a doctor is a mission and not a mere profession. Human life is priceless, and if your calling is to give and restore health to people, you understand it like no other. Of course, the promotion of healthcare services in social networks aims to expand the circle of new patients and strengthen the loyalty of regulars.
And in this context, it makes sense to give valuable advice to those who need it for free on social networks. As a rule, gratitude to someone whose health is safe knows no bounds. With this approach, you can be sure that your reputation as a doctor will be strengthened by those whom you have given your advice. They will recommend you to everyone they know.
Show Your Personality
A doctor is not only a professional in the medical field. He or she is also a person. And the personal qualities of a doctor are no less important than the professional ones. Sometimes one smile, one word of support, one look full of hope gives patients new strength to fight the disease. And when we trust our lives to someone, we want to be sure that we are in the safe hands of an honest and fair person.
So it is essential to present yourself not only as a professional but also as a person on social networks. Doctors have personal experiences, thoughts, and observations that are worth sharing with subscribers. With this transparency, patients will understand that their doctor is not "a robot" concerned only with the right treatment, but a person who cares about the patient experience.
Follow Other Doctors
This approach gives you two benefits at once. Firstly, you can see what actions your colleagues are taking on social networks and learn from their experiences or get some ideas. Secondly, you can expand your network of work contacts. It is always useful to know good doctors of one profile or another so that you can immediately advise your patients
Likewise, if other doctors know you and appreciate you as a competent specialist, then they will surely recommend you to their patients when required. When a patient trusts the doctor, he or she will trust their advice, such as when it is necessary to consult a specialist of a different profile.
The Bottom Line
No one will present you online in a better light than you can! Effective and constant use of social media is the most affordable opportunity to attract the attention of potential patients.
The cost of using social networks is insignificant, while the possible audience is massive. Benefits include attracting new patients, creating an involved community, strengthening and enhancing brand image, and brand awareness
Whereas, doctors or healthcare professionals who choose the path of "social silence" are deprived of the opportunity to advance their practice further personally, thus, giving way to others