Essential Ingredients to High Performing Landing Pages [Infographic]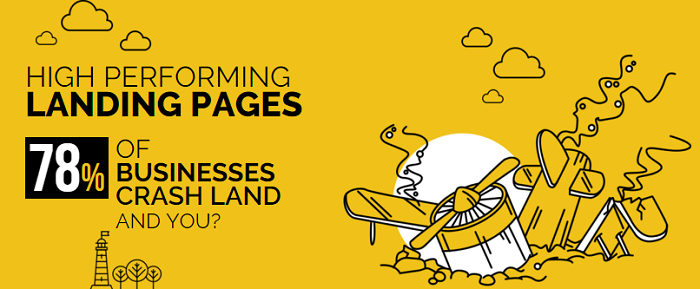 A high quality Landing page or a lead capture page is built with a single and focused objective to capture leads from prospects. It also helps "fuel other marketing channels". It is one of the most crucial elements for a marketer or an online advertiser and yet many fail to bring the charm to their landing pages. A/C to a survey,
only 22% of the marketers
are really happy with their conversion rates but the rest are doing just OK. The reason is the lack of the main ingredients that make a landing page which your prospect can't resist.
So, why is landing page so important for a marketer?
A high performing landing page can help you in
Capturing information about your prospects
Capturing and converting leads
Showcasing a special offer you're offering
Irresistible landing pages are the fuels that can drive other marketing channels as well.
Best practices for landing pages that "Convert"!
Landing pages that capture and convert leads easily are those that have these elements perfectly sewed together.
A compelling Call to Action
Highly visual that improves engagement
Are relevant to the queries of a prospect
Ad copies that generate curiosity
A mobile friendly page design that streams perfectly across all the devices
Are trustworthy and contains trust factors such as reviews, social proof.
No pop ups – these tend to distract a lot
There are not just the above mentioned points that make up a great landing page, but there's plenty more which is covered beautifully in this
infographic by Email Monks
.