Google AdWords Top Movers Report Gets an Update
Beginning this week, AdWords will be having a more simplified Top movers report so that any of the users can spot and make improvements in their account more easily than ever.
What has improved?
One such upgrade in the AdWords top movers report is the inclusion of a summary table that will show you the top as well as the total changes in "Costs", "Clicks", "Converted clicks" and "Conversions". [See image]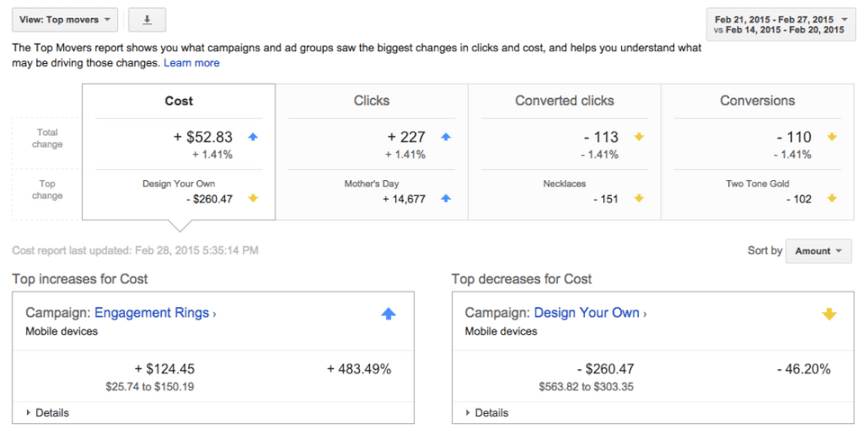 Image Source: Google Ads
Scroll down and you will be able to see which campaign or ad group is driving the most significant change for the Conversions, Converted clicks, costs and clicks.
What is Top Movers Report?
Rolled out first in 2013, this AdWords report allows the account managers to view and manage campaigns or ad groups showing drastic changes or improvements. This report helps in tracking such campaigns and groups so that you can take action accordingly.
You can find this report easily under your Home tab, Dimensions Tab as well as under Campaigns.
Related Posts