Email Marketing for Dentists: How It Helps Grow Your Practice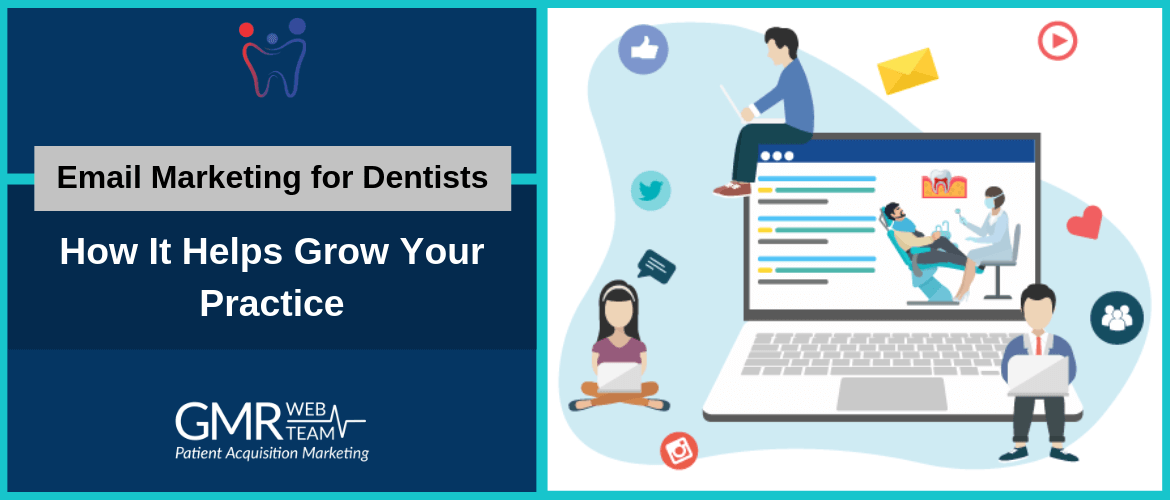 Email marketing for dentists has a crucial role to play in the growth and expansion of your dental practice. Implementing a strong and effective email campaign into your dental practice marketing plan will help you bring in new patients and retain the existing ones to define a strong future for your dental practice. There are a number of things that dentists can do through email marketing, including sending appointment reminders, offering promotions to patients they haven't seen in a while, and getting feedback.
However, the most important component in any email marketing effort should be providing something of value to your patients. Here are a few ways you can help provide this value to your patients and create an impactful email marketing campaign.
Create a Solid List
Before you can send out any emails, you'll need a list of addresses to send them to. Be sure you're getting permission from anyone on your list before sending them anything. A great way to compile a list is by asking new patients to provide an email address in their paperwork and asking permission to send them email messages.
For existing patients, you can ask them to be put on the list as they come in for appointments and let them know that they can receive future reminders and information through email.
Use Your Welcome Email
Your first email sent-out to patients can make or break whether they remain on the list or hit the unsubscribe button. It's got to be short and to the point, but also include a message that reflects the tone and personality of you and your practice. Having a call-to-action or promotional offer is a great way to engage them with your message.
Segment Your List
Don't send out the same message to all email subscribers. If someone starts getting emails that are of no relevance to them, they're likely going to stop reading your messages altogether or unsubscribe.
Segmenting your audience means you're targeting patients with more personalized messages and information that's relevant to them. "A long-time, loyal patient wouldn't necessarily receive the same message as a new patient. Dividing up your list and customizing messages to each group makes those messages more impactful," explains marketing strategies Odessa Mullins of Paper Fellows and Australian Help.
Write Engaging and Accurate Email Messages
You're a professional, so you'll want to reflect that through your email messaging. It's important to send out engaging and accurately written messages to build a rapport with your patients and to create a higher level of trust with them in your abilities. If you're too busy to get properly written messages done, or you want to have a second set of eyes read over them before sending them out, you can use some of these helpful online tools to get that done:
Be in Compliance with HIPAA
As a dentist or health practitioner, you very well understand that certain information is required to be kept private. Therefore, email marketing practices for dentists need to follow HIPAA laws. This includes things like patient names, photos and any other component of their records. If you do wish to use any of this information in your messages, you will want to get permission from the patients directly. And, let your subscribers know what types of information they can expect to get in their email.
Avoid Being Sent to Spam
There are certain things you can avoid doing within your email messages and subject lines to help avoid keeping them from landing in the junk or spam folders. Using all caps, multiple exclamation points and large images can all contribute to pushing you right to spam. Smaller images, less text and well written, error-free messages can all help increase your chances of making it to the inbox.
Be Mobile Ready
A lot of people use their phones to check email, rather than a computer. If your messages aren't optimized for mobile use, your patients aren't going to be able to read them. Test to make sure your messages are able to be viewed on different devices and make sure the text is short enough that your patients will actually read them on their mobile screens.
Having an effective email marketing campaign can significantly increase your patient numbers and help your dental practice stay strong and grow. Following these guidelines can help you to create those impactful messages that provide value and information to patients.