Build Personal Brand on LinkedIn & Grow Your Business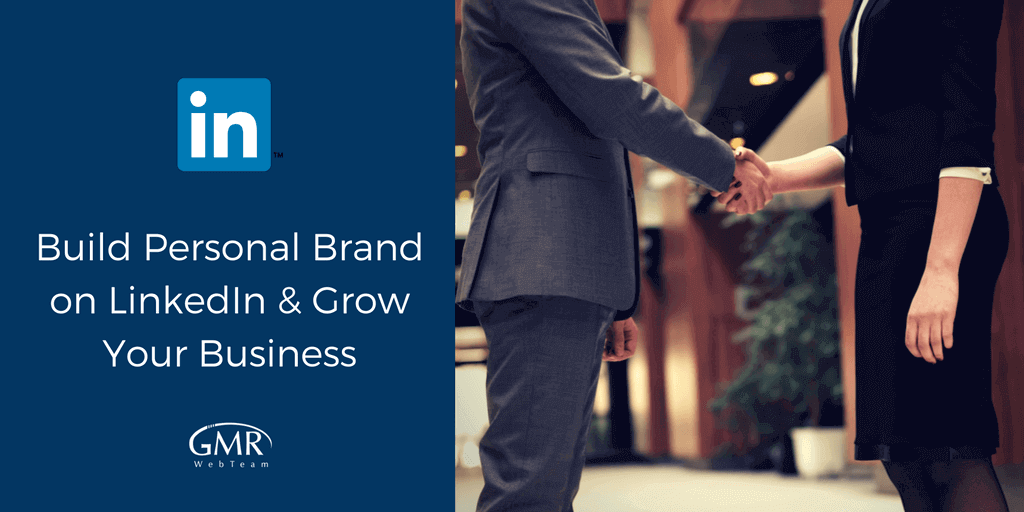 Business managers wondering where to start for building their brand on social media need look no further than LinkedIn. Unlike other popular social networks, LinkedIn emphasizes business promotion tools and conveys the professional credibility in terms of B2B relationships. Here are important points to remember when using this social network to build your business.
Why LinkedIn Works
profile serves as a hub for business contacts
has the feel of an official bio or resume site
easy way to build a marketing list
low cost target marketing
keeps colleagues updated on your career
LinkedIn is where you can showcase your expertise and meet like-minded people. It's a powerful way to organize lists for specific segments of your industry. As a business networking tool, it commands a high level of authority since people use it more for professional than casual reasons.
Connecting with Decision Makers
Not only does LinkedIn help entrepreneurs promote themselves, it's an effective tool that connects job seekers with employers. It builds relationships with managers and expands your contacts with powerful influential circles. In that sense, it's an ideal vehicle for freelance workers to network with decision makers who can bring them referrals.
LinkedIn Experts
While not everyone qualifies to be a LinkedIn Expert, it's an honor that commands respect with followers. It allows you to give yourself any creative title you choose. That saves you time from creating multiple different resumes if you have diverse skills. The term "consultant" is an effective way to summarize your position, combined with a keyword that depicts your areas of expertise. Your keywords should be unique so that individuals with similar interests can find you more easily through the site's search tools.
You begin by building your profile with career information, such as skills. This information will have a significant impact on how many "endorsements" your profile attracts. Many times friends swap endorsements, but there are also ways to generate mentions and clicks from followers who have never met you simply by showcasing your talents. LinkedIn is heavily populated by people looking for business partners, associates and clients.
The more endorsements you collect, the more researchers can analyze and measure your reputation. Users will see a list of skills in your profile. Each skill is followed by a row of thumbnail images, each representing someone who endorsed you.
Publishing Tools
The media button allows you to showcase your expertise with various types of files and streaming. You can post podcasts, videos, audio interviews, blogs, images or any type of digital files that you want to share. It can also be used to post past newspaper clippings, interviews, awards and certifications. If you've written a book or manual, you can post it as well.
LinkedIn Publisher is a web application that allows you to post messages to your followers. It makes it possible for your posts to be indexed in the Articles search tool. The site will send you an email identifying this tool, which helps you create and format blogs. You will be able to share content across your social networks, which is ideal for PR. Keeping your content fresh is one of the keys to success.