5 Things to Consider When Hiring a Healthcare Marketing Agency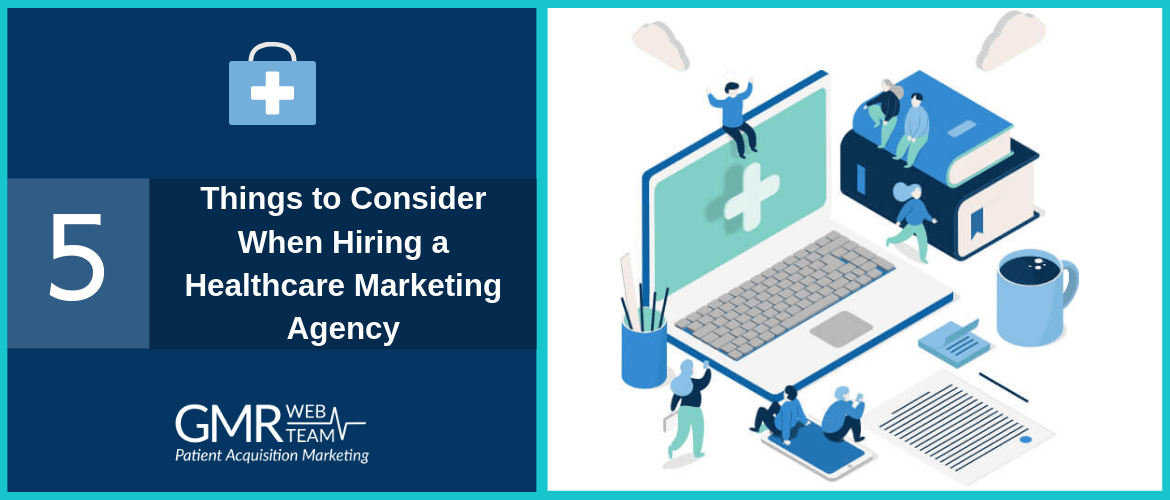 Having a right marketing agency by your side that can help elevate your healthcare practice's growth is like living a healthy lifestyle; it improves the overall health and longevity of your practice. As the healthcare landscape is becoming more and more competitive, it's becoming more difficult for providers and practices to go at it on their own.
Healthcare providers are taking short steps in finding the right healthcare marketing agencies with which they can work side by side for mutual benefits. In this blog, we'll tell you the five most important characteristics that you should look for when considering a digital marketing agencies In Orange County for your practice.
1. Credibility and trustworthiness
Among the healthcare digital marketing agencies you're considering to select for your practice, it should be credible, authoritative, and trustworthy. An easy way to determine these characteristics is to look the agency up online.
Look for client testimonials and any special mentions of awards, certifications, recognitions, and article or blog pages linked on the homepage of the agency's website. You should also check review platforms like Yelp to find out how existing clients have rated and reviewed the agency. Also, go on Google and type the agency's name under closed inverted commas and shuffle through the results to check if it has any mentions on well-known online publication or news sites.
When you're on the homepage of the agency's website, also look for the services they offer and what types of clients they work with. Find out what their values are as well – how are they going to work with you? That way, you'll be able to get a better idea of whether or not they are a good match for your practice.
2. Healthcare industry experience
Assuming that marketing for healthcare is same as it is for other industries is wrong. Healthcare providers must follow set standards and report to regulatory authorities. Partner with a healthy marketing company that understands these rules. Simple mistakes such as naming your patient in a social media comment reply or a review response can put your practice in trouble related to privacy violations.
Ask for the list of past and present clients they're handling, and look for case studies and relevant results. Are most of their clients in the healthcare industry? Do they have HIPAA compliant processes (especially for reputation management) for communicating with patients? Do they have impressive track records for your type of practice, such as urgent care or primary care centers? Consider these before making your selection.
3. Certified agency and professionals
As already explained, healthcare marketing is different. It has its own set of associated risks to carry out the task successfully. It requires professionals with years of experience and deep understanding of the industry to run a campaign and get results. That's why you should choose a healthcare marketing agency with experienced professionals that has been around for a while.
GMR Web Team is a healthcare-focused full-service digital marketing agency having 15 years of experience. We are a team of professionals who have expertise in healthcare marketing through years of experience. We work with physicians, urgent cares, dentists, medical groups, and specialists across the nation to boost their online presence and grow their practice. Our client list contains all sizes of healthcare clients; small, medium, and even large ones.
4. ROI-driven
Marketing is an investment, you must ensure that your investments are correctly and accurately tracked and are yielding measurable returns. Ask the agency to explain how they will directly support your goals and objectives. And, don't just settle for platitudes and empty promises. Get an official proposal made and take a closer look at how they've analyzed your practice's current market standing.
Also, check if they have a system to quantify the results, measure and actively report the return-on-investment (ROI). You're investing in results; don't move forward if they can't explain measurable and meaningful goals, and their process to achieve your objectives.
5. Creativity & style
Creativity is a must in marketing, whether online or offline. An easy way to determine that is to take a glance at the types and variety of content the agency produces known as creatives. These include ad copy, videos, infographics, ad banners, etc. Just ask for the brand name of some existing clients, and scour through their accounts on Facebook, YouTube, and their blogs to see what types of content is posted there. A piece of artwork tells a lot about the artist!
Don't rush into anything. Check out their mindset and style of work too, as these constitute a significant proportion of what we call 'team creativity.' Agencies, like any other business, have a largely intangible personality—a creative of sorts and particular style. You may find professionals with high energy, or thoughtfully reserved, or somewhere in between. You'll need to invest some time in discovering your best fit; the kind with which you can work side by side.
Finding the right fit for your practice isn't difficult if you know what you are looking for. All you need is to go with the right approach.