4 Smart Tips to Make Sales and Marketing Team Work in Tandem
While sales and marketing seek to satisfy the same end, they are two very different concepts. That being said,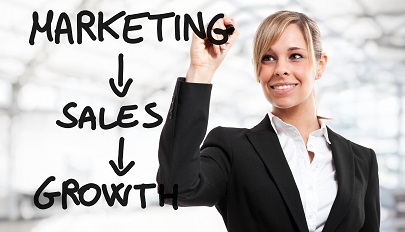 you need to find a way to get your marketing team and your sales team to work together. Lets have a look at four ways to accomplish this without jeopardizing the level of productivity of individuals charged with either task:
Clarify the Meaning of Business Jargon
Everyone needs to be on the same page with respect to the definitions of business jargon. In other words, your sales team and marketing team need to come to a mutual agreement as to what certain terms represent. For instance, what is a 'lead?' What is a qualified 'lead?' Failure to hammer out these details at the beginning of all interactions between the two teams will inevitably result in confusion and the exact opposite of what you hope to achieve.
Create a Plan Together
For the amount of time and effort that either team spends achieving their own initiatives, very rarely do the sales and marketing teams collaborate with each other to develop a strategic approach to communicating the benefits of your brand. In fact, beyond the respectful handshake and odd notation of the weather, the two teams rarely communicate in a way that would foster open and honest communication. Ensure that the teams meet on a regular basis so that each hand knows what the other is doing.
Measure
Benchmark the efficacy of the plan, both from the perspective of your sales team and your marketing team. Maybe one team is missing something of which the other is well endowed, such as creativity. The teams should operate independent of one another while working for one another simultaneously. Refusal to benchmark will result in a lack of adhesion to a collaborative effort.
Shadowing
Have members of your marketing team trail your sales team for a week, or even a day, to get an understanding of the angle from which they are selling your brand. Likewise, have your lead salesman work with your marketers for a day to contribute insight to their marketing initiatives.