10 Amazing Father's Day Videos by Brands To Inspire You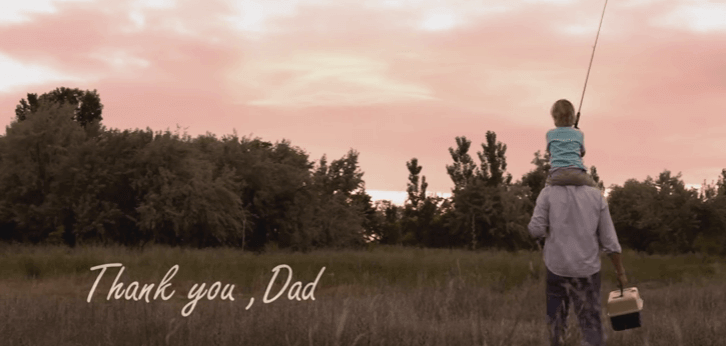 Father's day is around the corner and there's a lot already going on. But there are two things which I absolutely love about father's day. Firstly, the special treatment that I get from my kids and secondly, the heart melting and intelligent ad campaigns from big and small brands. Be it MetLife's "My Dad's story", Father's Day Redo from Toyota USA or the "What do you love about your dad" video from Courtyard Hotels, I enjoyed each one of them as a marketer, I think they are brilliant; Emotional marketing at its best. So, here are 10 such brilliant Father's day videos from brands that deserve a standing ovation.
1. First Fatherhood Moments - Dove
One of the most striking things about Dove as a brand is that, it knows how to emotionally connect with its audience. You must have noticed one thing in all the ad campaigns by Dove; it always goes for 'the girl next door' faces instead of hiring celebrities for product endorsement. Their target audience easily relates to them.
In this video, it has again caught the right nerve. The most treasured moment in a father's life is when he finds out that he is going to become a father. This video is a compilation of real reactions of would-be-dads as they come to know about the good news. The video went viral with its punch line that says, "Real strength means showing your care even from the very first moment." Currently the video has 17,612,560 views, which is still increasing.
2. Go Ask Dad - Gillette
Being one of the most sought after brands for shaving products, Gillette hasn't missed to define its buyer persona as meticulously as possible. It clearly reflects in this video campaign. It's target group encompasses males falling under wide age group range; starting from young adults to older men. In this video, it has tactfully addressed the pain points of both, a father and a son.
The video shows how dads miss their sons coming to them asking for advice in this digital age when everything is available on the Internet. On the other hand, the video makes the young guys realize that reaching out to their dads for solutions is a better idea wasting time trying to learn it over the web. The brand simply makes a way to the hearts of its TG with this simple video campaign.
3. Celebrating Life Lessons From Dad This Father's Day- FamilyShare
This captivating video from FamilyShare, a media company that publishes content on family life improvement, conveys a simple, yet powerful message: we owe it to our dads for teaching us life's basic, yet all-important values of dedication, courage, sacrifice, and fun. Currently, the video has 189,062 views and still counting.
4. Helping Your Dad Thrive In the Digital Era - DollarShaveClub
This humorous, short video from DollarShaveClub , tells one about teaching their dad how to thrive in today's digital age, like using Twitter and do online shopping, like buying a company gift card for Father's Day. The video has 97,952 views till date.
5. My Dad's Story - MetLife Hong Kong
An emotionally charged video from MetLife Hong Kong, that would strike the right chord with any father who often makes huge sacrifices and suffers hardships in life only to see a smile on his child's face and watch them succeed The video lives up to its motto, "A Child's Future Is Worth Every Sacrifice".. It has had 12, 570, 026 views so far.
6. Happy Father's Day, Mom! from AngelSoft
A tear-jerker from AngelSoft that has adults recounting how their single moms faced difficulties raising them and their siblings all by themselves and even doubled up as their fathers, while they did it all with grace and dignity. Here, these grateful sons and daughters wish their mom a "Happy Father's Day". This video has 465,705 views till now.
Here's another fabulous story from AngelSoft
Don't you think it is time you go and tell your Dad you love him? Wishing you a happy Father's Day and leaving you with these great videos dedicated to every Father in the world.
7. The Ultimate Dad Belt - MarksClothing
8. My Dad by HERSHEY'S
9. Coca-Cola's Father's Day Surprise
10. Father's Day Redo by Toyota