Importance of Whiteboard Animation Explainer Videos for Your Business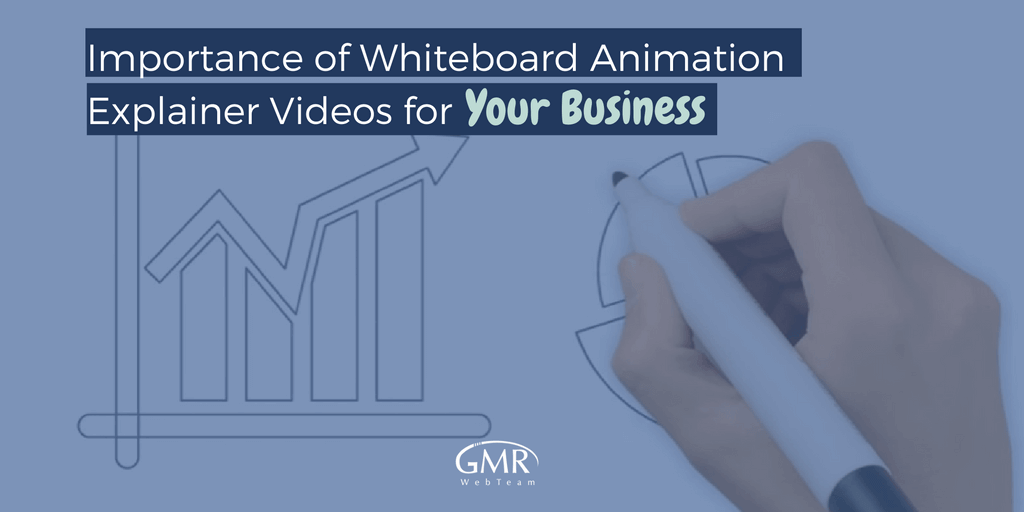 It pays to be creative and unique in your online marketing efforts. One way to stand out and raise awareness about your brand is to provide visitors with an explainer video. Animation and whiteboard add curiosity to the production. Here are ways that whiteboard animation explainer videos can electrify your website and enhance your business.
Reasons for Growing Demand
hand drawn art looks scientific and convincing
animated writing and erasing on a chalkboard looks entertaining
can be easily edited or updated
low cost, ease of operation
short and to the point method of content marketing
Mixing Art and Ecommerce
Whiteboard animation explainer videos are an excellent way to capture people's imagination, no matter what type of business you run. It's a way to appeal to people on both emotional and logical levels. The artwork is lifelike yet is clearly the work of creative thinking. The most powerful aspect of this type of video is that it informs the viewer about the brand.
There are various ways that explainer videos can be associated with sign-ups and purchases. The script for the video should focus on an informative perspective. Many people now enjoy learning from videos rather than books, since it's easier to absorb material while watching and having the freedom to pause and go to the kitchen to get a drink.
Explainer Video Types
Don't worry about explainer videos becoming too popular of a trend that they'll all have the same feel. Diversity in explainer video types allows you to be creative enough to not resemble any other animated production. Here are some common types of explainer videos:
Live Action Explainer Videos
Animated Explainer Videos
Whiteboard Explainer Videos
Kickstarter Explainer Videos
No animation is involved with live action explainer videos, which are best suited for explaining physical products or people-oriented services. Using real people gives the production a more down to earth presentation and human emotional feel. Animation works well for describing software and other intangible goods and services.
Evidence It Works
Studies show that 90% of viewers or explainer videos will share them with friends, if they find them interesting. Well produced authoritative whiteboard videos can impact the brain positively while enhancing cognitive abilities. The whiteboard animation format makes learning more memorable. What's most appealing about these type of educational or instructional videos is that they can be shared with friends and colleagues asan easy learning tool.
Explainer videos are all about explaining how things work in clear concise language. They are helpful in training employees quickly, which is ideal for temp agencies and startups. It's an effective way to launch a new product or service and educate the market about it. The format has strong potential to be very reactive, inspirational and motivational.
SEO Benefits
Google has updated its algorithm to include the monitoring of video activity, which may bring greater visibility to informative videos that hold people's attention longer. Explainer videos have over a 50% better chance they'll be viewed in their entirety, than for conventional videos. The longer people watch your videos, the better chance you will have at convincing Google or your brand's authority with the online community.