10 Social Media Content Ideas That Add Value to Your Business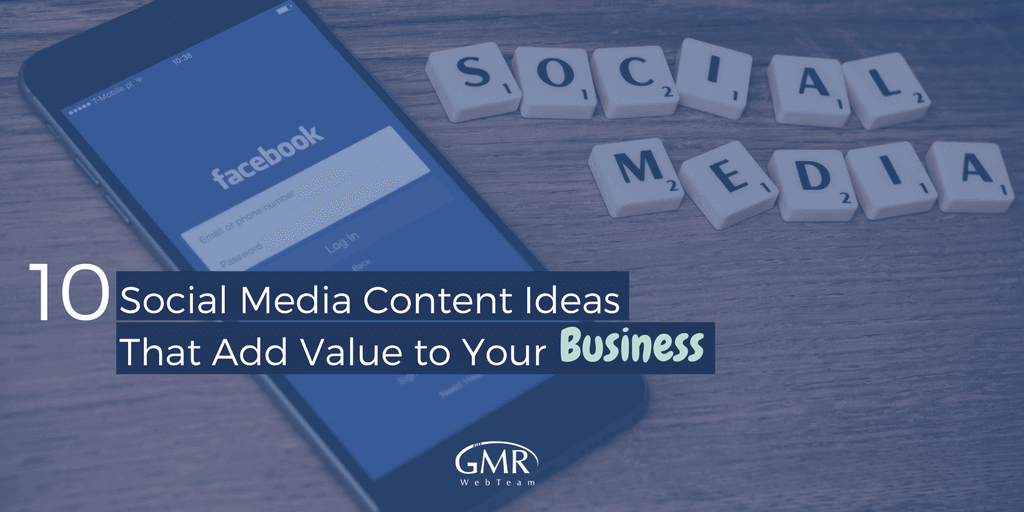 As social media continues to evolve as a high-quality/low-cost marketing channel, take advantage of the various tools that go with it for sharing. The
social media content
that gets the best reaction tends to be visual or in the form of storytelling.
1. Snapchat Stories
Snapchat now has over 100 million users, although only 40% of B2C firms use it, out of which 93% have Instagram accounts. But Snapchat does have an authentic and spontaneous feel, as they may encompass creative drawings, icons, and captions that attract eyeballs.
2. Instagram Stories
Sharing your photos or videos in a slideshow format called
Instagram Stories
 allows you to tell a visual story about your company or your team. The platform allows you to post as much content as you want and use tools to enhance your photos and videos. It also allows you to see who has viewed your stories.
3. Webinars
One of the
best ways to present product demonstrations or educational programs is through webinars
, which can be promoted through social media. Getting people to sign up for exclusive presentations is a great way to build an email marketing list.
4. User Generated Content
Allowing users to create content for you saves time and money while you work on other aspects of your business. UGC can enhance your business by giving your posts diversity, giving your customers a voice to the world and attracting millennials, who trust UGC more than mainstream media.
5. Podcasts
Now that podcasts are over a decade old, the general public is now familiar with what they are, on-demand audio or video content. Podcasts can be shared through social media and they can be used to promote other aspects of your business too.
Top 7 tools and resources for your website https://t.co/v64ziN4KWY via @katelerickson

— John Lee Dumas (@johnleedumas) May 21, 2017
6. Infographics
Even though infographics seem modern, they've been around long before the internet. The idea of combining pictures and quotes, humor or informative statements provides a fast way to get a message across to people who are quickly scanning their news feeds on Facebook. Infographics can be made using platforms such as:
7. Quotes For Sharing
The popularity of sharing quotes from famous people on social media allows you to tap into easy engagement with followers. You can create and share quotes from influencers, entrepreneurs and business leaders. Use tools like Canva, Recite, quotecover to create visual quotes and share it across your network. Another great way to do that is using the tools provided in Instagram stories and Snapchat stories.
8. Facebook Live
Facebook has recently introduced a live video streaming service that's quickly growing in popularity. Users spend triple the amount of time on real-time video. It's a way to start your own live video broadcasting series, which can be an effective way to attract leads. Here's an example of how Mari Smith, one of the most popular and loved social media marketer uses Facebook live to communicate Facebook updates and tips to her followers.
9. Custom Animated GIFs
Any type of modern computer animation has the potential to attract attention online. An animated GIF is the type of content for social media fans to gravitate toward, especially if it's unique. Custom GIFs can be made quickly with
Giphy's GIF Maker
,
Gifmaker.me
, and
Licecap
.
10. Reviews and Testimonials
Since consumers now frequently use online reviews and testimonials to help shape purchasing decisions, it's a strong strategy to implement them creatively on your profile. Brief videos are the most convincing form of customer feedback because they create a more personalized experience.