The Secret Ingredients to Create the Perfect Marketing Video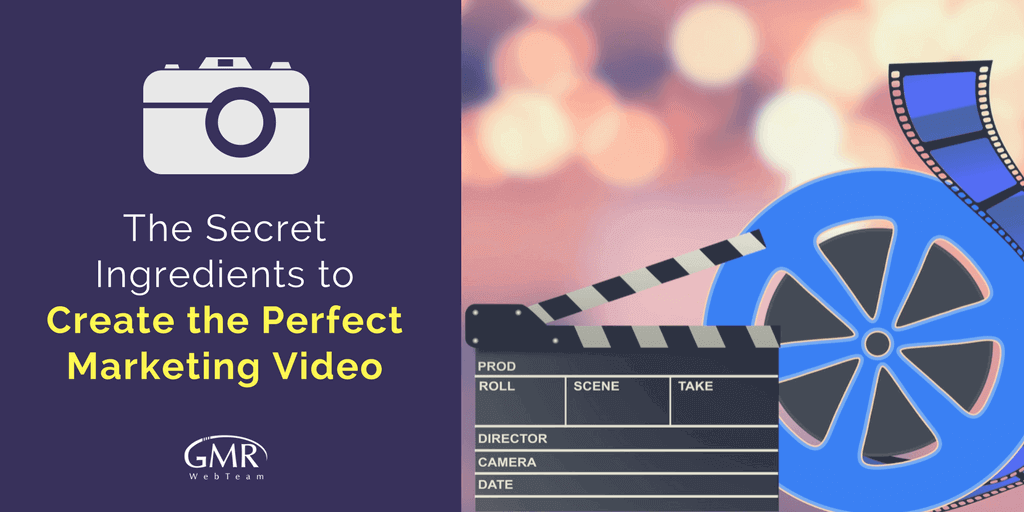 If a picture is worth a thousand words, a video might be worth a million. Videos make everything better--especially your marketing campaigns. According to statistics shared in a recent 
HubSpot blog post
:
including videos in emails increases click-through rates by anywhere from 200 to 300 percent
online shoppers are 64 percent more likely to make a purchase after watching a video
one-third of all online activity is spent watching videos.marketing campaigns
Yep, videos work--if you can get people to watch them. And to do that--to get your videos to go viral or at least have a long shelf life--you're going to want to make sure they all include these six secret ingredients:
1) A Quick Hook
Your viewers have an attention span of about
8 seconds
, which is the same as that of a goldfish. That's why you've got to hook your viewers quickly. Hit them with something bright, shiny, interesting, captivating or an unpredictable right off the bat and they'll be more likely to stay on the hook for the entire video.
2) A Pinch of Time
People don't have a lot of patience anymore. And why would they, when their attention spans are only 8 seconds long? So don't bake your video longer than necessary. You'll be better off adding just a pinch of time--something between 60- to 90-seconds long. When it comes to creating the perfect marketing video, less is more in terms of time.
3) A Stellar Storyline
Facts and figures are fine, but if you really want your videos to sell something (and who doesn't?), you're going to want to have a stellar storyline. Stories draw in your viewers, keep them engaged and allow them to feel something emotionally. And people are more likely to buy a product or service if they feel an emotional connection with it.
4) A Little Levity (or Not)
Think about all of the television commercials you've seen over the last week. Or those you've actually watched all the way through on YouTube. Which were the most memorable? What did you like about them? How did the make you feel? Chances are good that if you remember them at all they made you laugh, cry or laugh so hard you cried. If you can make your viewers laugh or cry, you've probably made an exceptional marketing video--because consumers' emotional responses to ads impact their intent to purchase something.
5) Powerful Pictures
According to information published in Entrepreneur magazine, products featured in videos that combine powerful pictures with the right words and audio are 74 percent more likely to be bought. So make sure your videos are using powerful pictures--combined with a superior script--and you'll be a lot closer to creating the perfect marketing video.
6) A Killer Call to Action
If there is one thing video viewers don't like, it's ambiguity. Nobody wants to invest 60 to 90 seconds in watching a marketing video only to be left wondering what they're supposed to do next. Are they supposed to click, contact or call? They'll never know if you don't tell them what to do. So make sure your video has a killer call to action--one that makes it abundantly clear what it is you want viewers to do.
It's time to cook up the perfect marketing video
Now that you know the secret ingredients for creating the perfect marketing video, it's time to start cooking.
Connect with the marketing video experts at GMR WebTeam today
for help. They're the chefs that have been helping companies tell five-star stories for years. and they can do the same for you!
Also Read: Importance of Whiteboard Animation Explainer Videos for Your Business