Shopping Cart Abandonment: 5 Ways Online Retailers Can Reduce It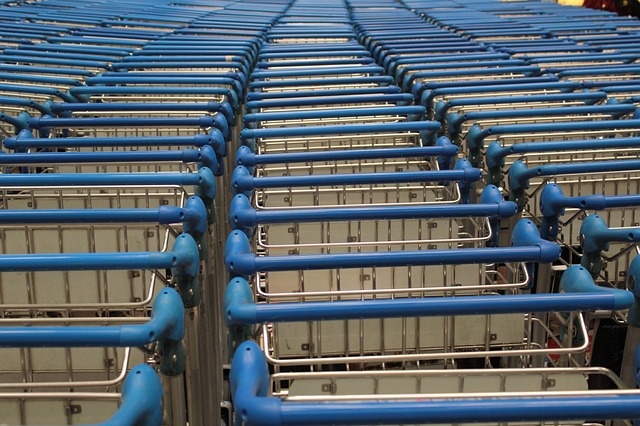 Statistics from different e-commerce companies and credible research organizations show that shopping cart abandonment rate fluctuates between 59% and 75%. Think about it, e-commerce companies are losing around 59% to 75% of customers by failing to make them convert. A report by Baymard.com showing the shopping cart abandonment rate compiled by over 30 companies — puts the average rate at 68.53%.
While online shopping has made huge strides recently, customers desire a lot from online merchants. For e-commerce companies to achieve their target sales numbers, there is a need to understand the causes of shopping cart abandonment, and how to fix them.
Why Do Customers Abandon Shopping Carts?
Studies have shown that customers abandon shopping carts for various reasons. Several studies reveal the following as the major reasons why customers abandon shopping carts:
Comparison shopping activities
Don't want to pay shipping costs
Cost of product is higher than expected
Looking for more payment options
Website is not credible (e.g. no contact information)
A complicated checkout process
Ideally, merchants should strive to achieve 100% checkout. Any slight percentage improvement in the checkout rate can lead to a huge shift in revenues. For example, if your conversion stands at 1.5%, reducing shopping cart abandonment by 25% can increase the conversion rate to nearly 1.9%, which can have a significant impact on your bottom-line.
So, what can merchants do to reduce shopping cart abandonment rates?
How to Reduce Shopping Cart Abandonment Rate
There are a number of things you can address to reduce shopping cart abandonment on your online store. These include:
1) Show Shipping Fees Beforehand
Shipping costs should be clear and disclosed prior to asking the customer for payment information. If you are selling a single line of a product, it is easy to estimate shipping fees based on the weight and destination of the item. If your products are heterogeneous, consider implementing a shipping calculator on your site so that customers can calculate the estimate fees before checkout.
Recommended: Ecommerce Sales: Learn to Boost the Shopping Experience
2) Provide Coupons and Discounts Where Appropriate
Do not offer coupons unnecessarily. If customers see a coupon box on the form during checkout, they will abandon the cart to search for a coupon code. If you have to offer a coupon, provide it to customers only as a promotion on their way to the site. An intelligent way of offering coupons would perhaps be free shipping, a discount on their next purchase, or an X% discount when they purchase items above a certain amount. These strategies encourage customers to check out.
3) Offer Comparison Shopping at Your Site
A majority of people search for reviews of a product before placing an order. You can increase your conversions by providing product reviews right on your site when customers want to buy. Customers love to hear what others think of the product they are about to buy. Reinforce the superiority of your product by providing strong customer testimonials on the path to checkout. Providing product reviews can also help your website with SEO.
4) Improve the Credibility of Your Website
While online shopping has become a norm for most people, it's still important to strongly highlight the credibility of your website for potential customers. Online fraud has been on the rise and consumers will abandon the cart if they don't feel safe providing payment information on your website. Communicate your website security by utilizing SSL and having secure logos like McAfee Secure or Norton. Display the secure badges at every step of the checkout process.
Recommended: 12 Effective Ways to Improve Website Credibility
5) Be Clear With the Return Policy
One of the things customers will want to know, especially those buying from your store for the first time, is whether you can stand behind your product in case there is a problem. Therefore, it's crucial to include a link to a return policy. For instance, you can add a link to the policy on every checkout page at a place where it's visible. Do not hide the returns policy at the footer or use an unclear font that will make customers think your intention was to deceive them.
Reducing shopping cart abandonment should be a primary concern to all e-commerce stores. The above strategies can help to reduce shopping cart abandonment.
Related Posts from the Blog