Happy Birthday Google! What an Incredible 14 Years It Has Been
Google turns 14 today! The American multinational corporation known for its remarkable search engine capabilities likes to add a dash of personality to everything it does, and so the Google Doodle was born. With this very idea, the iconic company has aptly doodled a chocolate cake topped with candles to mark the occasion.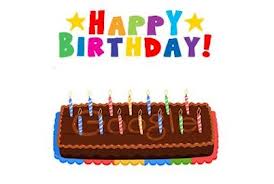 Happy Birthday Google! to add to the reasons to celebrate, today also marks the 25 billionth download on the Google Play App store. Who can blame them for being in such a good mood? In fact, Google CEO Eric Schmidt has been caught on camera dancing with Korean popstar Psy to his international hit 'Gangnam Style' (which is one of the best music videos of all time). Clearly, celebrations are called for. Although Google proudly announces its 14th birthday, the truth is that today isn't even actually their REAL birthday. Up till 2005, Google marked the day it was incorporated on September 7. However, post 2005 they changed the date to Sept 27 to make it coincide with the announcement of the record number of pages that it was indexing. 14 years ago, two Stanford University students, Larry Page and Sergey Brin, got together to create the future search engine and online product empire. Little did they know that their brainchild would completely revolutionize the Internet forever. A little known fact – Google (a misspelt version of Gogol) was initially nicknamed 'Backrub'. Call them what you want; Google has proven time and time again that they're here, and they are here to stay.14 years and counting!