Planning A Mobile-Friendly Website – Learn Your Options First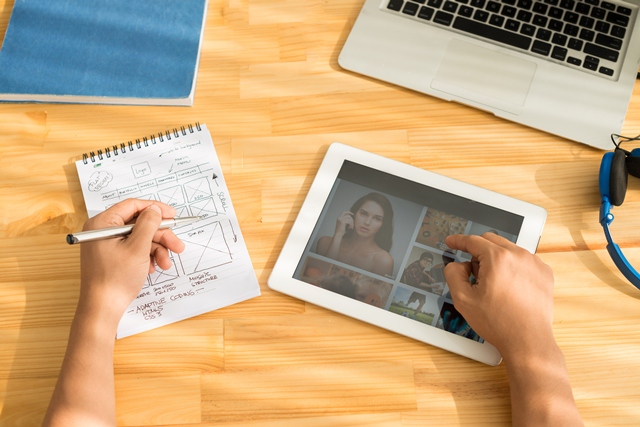 Gone are the days when webmasters used to trick search engines by exploiting loopholes in the ranking mechanism. Now with everyday advancements and frequent algorithmic changes happening in search engine industry, the focus is on delivering value to the (searchers) users. Even Google says, "Don't optimize your website for search engines; optimize it for your visitors and for their ease and usability."
What is the need for a mobile-friendly website?
According to the Comscore.com study in June 2014, smartphones and tablets account for 60% of total digital media time spent. Therefore, mobile searches have become an instant phenomenon among mobile users and Google wants to give the best mobile search experience to its users focusing on the usability. Mobile-friendly sites rank higher in search results. However, it was not considered a confirmed ranking signal until the time when Google announced that mobile-friendliness would be considered as one of the crucial ranking signals.
It is still not clear how much of an impact the upcoming mobile search update will have on rankings. However, the digital speculations confirm its significance. Zineb Ait Bahajji, a member of Google Webmaster Trends team, confirmed at SMX Munich that a mobile search update will surely have more of an impact on Google's search results than the previous Google Panda and Penguin updates. Therefore, everyone engaged in digital promotion of a business (of their own or of their clients) is concerned about the mobile-friendliness of their website and they want to do the best for their business. But, when it comes to choosing one of the many options to go mobile, they often get confused and end up making a bad decision.
Options for mobile-friendly websites
There was a time when developers were short on options for mobile websites. They used to create WAP based websites, specific to mobile devices only. With advancements in mobile development technology and hardware improvements in modern smartphones, developers have more options to explore and to come up with a mobile-friendly solution for a website. Today, if you are willing to opt for a mobile-friendly version of your website, you have three popular options:
A dedicated mobile website– It is a website built specially for mobiles (m.example.com, example.mobi or www.example.com/m). Depending on the requesting device type, the web server automatically serves the mobile version of website to users. It will not have the same number of pages, URL structure or navigation options as its desktop counterpart and it serves specially tailored content to users.
A responsive website design – It will have all pages from your desktop version and URL structure will remain the same. Depending upon the size of display screen, the website will adapt its layout dynamically.
A mobile application – It is a downloadable application that users need to install in their smartphones. It will provide specific features to the users.
The below table compares advantages and disadvantages of all three options:
Advantages
Disadvantages
Dedicated Mobile Website

Custom tailored content
Easy navigation offering better usability
Quick and speedy execution of development and suggested changes

Since URLs are different, you need to make sure that redirection is done properly.
URL canonicalization is also important
Need frequent SEO audits resulting in increased cost of maintenance

Responsive Website

Website is hosted on the same domain and server, so no redirection issues
Uniform content across all devices
Low cost of maintenance

Increased load time
Lack of specific features
Cluttered navigation, if website has several pages
Lack of mobile specific functionalities like zoom etc.

Mobile Application

Specially developed for Mobile
Quick loadtime
Push notification for updates and offers
Captures user's data and behavior if consent is given

Need separate apps for separate platforms
Need frequent updates as per OS/ platform updates
Need separate marketing/ promotion for app in order to encourage downloads
Google recognizes all three formats mentioned above and does not prefer any specific URL format provided, if URLs and all page elements are accessible to Google bots. So before making a selection, perform a clear assessment of your requirements and identify your user persona and their demographics.