Dr. Catrise Austin's Take on How You Can Successfully Market Your Dental Practice on Instagram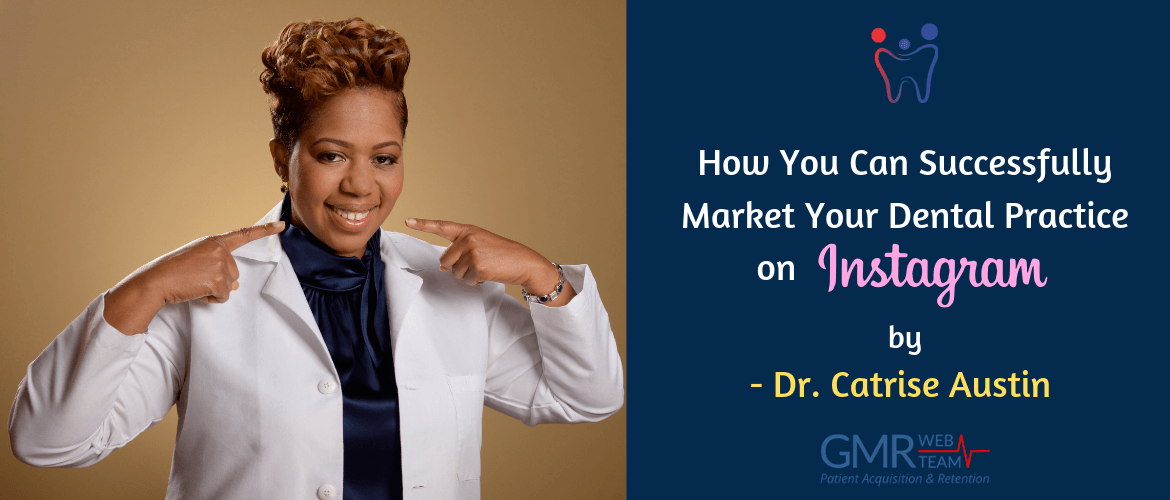 Today, Instagram has emerged as a powerful tool for dentists to connect with their prospective patients. If you are an orthodontist or cosmetic dentist, then you should try posting before and after treatment pictures, behind the scene shots, and photos of patients with happy smiles. Doing this will help in promoting your dental practice and gather great engagement from your clients.
How to Maximize Your Dental Marketing Efforts on Instagram
Exploring all this and much more, we reached out to Dr. Catrise Austin, aka "The Queen of Smiles," famous for transforming Cardi B's smile! Dr. Catrise is a cosmetic dentist based in New York, who specializes in the latest cosmetic dentistry techniques and is the owner VIP Smiles, the new affordable teeth whitening and oral care product line. In 2016, she made headlines when TMZ revealed that Dr. Catrise was the cosmetic dentist responsible for transforming Cardi B's smile.
We asked Catrise that what she thinks about dental marketing on Instagram. She said that Instagram remains her #1 source of new patients, where she grows her audience regularly through industry-specific branding. So much so that she has almost 43k organic followers on her profile (@drcatriseaustin), and here's her take on how dentists should successfully market through Instagram to maximize their business reach:
1. Use the power of celebrity
Dr. Catrise believes that celebrities sell and give credibility, so one should use their magnetism. It could be a picture with your "local celebrities" or nationally known celebs, and by all means, if you have celebrity clients request photos with them.
2. Make a personal connection with people
Don't have your team member or marketing team do the standard stock photo posts. Utilize Instagram Live to answer questions or have live topic discussions related to your services or products. Respond to every comment and build a tribe
3. Show that you are an expert!
Dr. Catrise shares that cosmetic dentists should use Instagram to showcase videos in action, i.e., whenever they are doing smile makeovers or are setting dental veneers. Dentists can also share videos when they answer letters from "fans."
4. Be Yourself
People buy from people they like, and who is like them. Show that you are a regular person just like them. When you can make a personal connection with them-you got them! For me, I post my travels, food pics, dancing, and other fun videos and pics to connect.
5. Show a day in your life
Use Instagram story to show what a day is like in your office or outside the office. Or, take them pic by pic through a procedure. Engaging stories are a perfect way to interact with existing patients. Moreover, it also increases conversions and generates potential leads, as people are interested!
6. Have a "call to action"
Include a call to action in your bio and in your posts! Tell people what you want them to do... go to your website, download a coupon, call to make an appointment, etc.
7. Use popular #hashtags
Another strong tip by Dr. Catrise is to use popular #hashtags related to your specialty so that you can be found by people searching for those tags. You can use a mix of almost 30 small and big hashtags on Instagram. She also suggests dentists to create their own unique hashtag. Like hers is #TheQueenofSmiles
8. Create or use theme days
Use theme days for posting themed content. #MotivationMonday can be for positive dental tips; #WellnessWednesday for health and dental tips; #SundayFunday to show you doing something fun (non-dental) on a Sunday.
These are some incredible tips shared by Dr. Catrise Austin, to market your dental service on Instagram. If you have any more dental marketing tips to add in the list, we would love to hear it from you. Share your comments below.