Call-Only Ad: A New Feature in Google AdWords
Google AdWords has added a new ad type called "Call-only Ad" recently for some of the accounts. The new ad type will help advertisers put their own phone numbers into the ad. This will enable call the business directly. Now, with this new feature mobile advertisers have an option to create Call Only Ads in their account, which will give them a more precise way to manage click to call conversions for their account.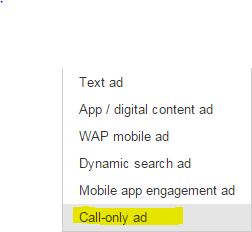 What's new with Call-Only Ad?
This new Google AdWords feature will let the advertisers use their own phone number only or opt for a Google forwarding number. [See image below]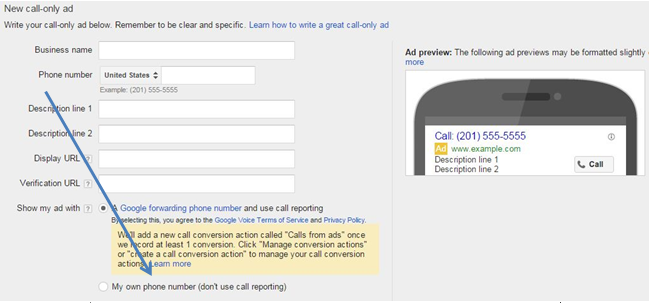 In addition, 
Conversions from such ads would be counted under conversion name "Call From Ads". A field called "Verification URL" has also been added into the same. For more details read the next section.
Writing Call-Only Ad and Its Character limit
Here is a list of fields that you will find while creating a Call-only Ad along with the character limit.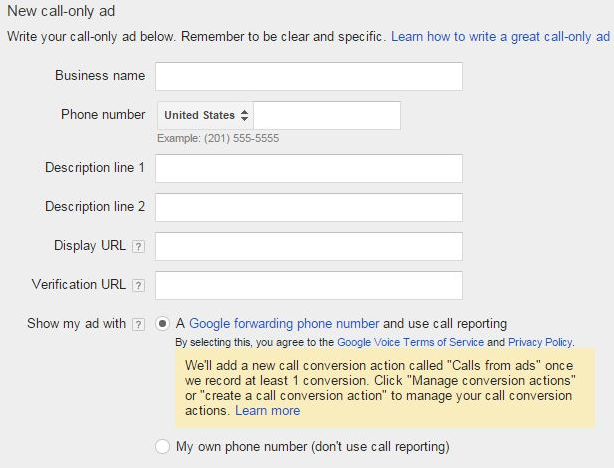 Business name: You need to add your business name, which has the character limit of 25.

Phone number: A Phone number in the format (205) 555-5555 after selecting the country in the drop down menu.

Description Line 1 & Description Line 2: Both these fields would be having similar character limits, like other search ads of 35 Characters.

Display URL: URL to be shown with the ad to the end user.

Verification URL: The Page URL which contains the phone number, which you have specified in your ad. The maximum character limit for this segment is 1024. Also, this is optional.
More information here in the
Official Google AdWords Blog
.
Key Takeaways
Google AdWords has added Call-Only Ad feature for some accounts. This new ad feature is however not officially announced, and is only limited to some of the accounts. It will also give a separate section in your account "Call from Ads" if conversions happen from these ads.
With this, advertisers can add their own phone numbers as well to track the call based ads. Certainly, this new functionality will give enhanced capabilities to advertisers and save their time.
Related Posts: