14 Best Content Marketing Blogs You Must Follow in 2016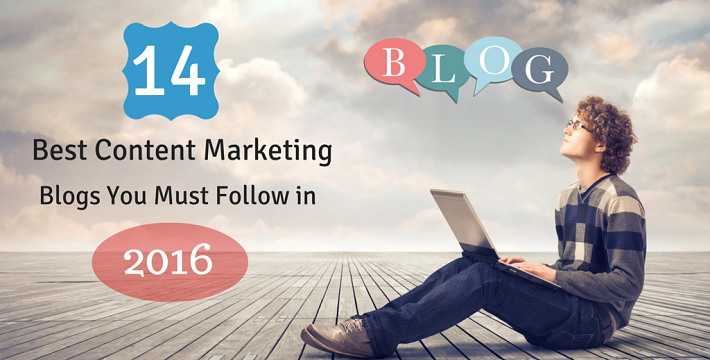 Not all blogs are created equal. This is especially true when it comes to content marketing blogs. Some content marketing blogs provide practical tips, wide advice and real-world examples of what works and what doesn't. Others simply try to sell you something. In a world where time is money, you can't afford to devote time to bad blogs. So with that in mind, here's a look at the 14 content marketing blogs you're going to want to bookmark in 2016.
This blog will celebrate its 10th anniversary in 2016. That's an impressive run for a blog. But it's not at all surprising that Copyblogger has been around for a decade. Founded by Brian Clark, the site strikes the right tone, has a user-friendly design and offers content on copywriting, content marketing and social media marketing. Moreover, if you are new to content marketing and want to acquire a pretty decent knowledge in this niche, don't forget to register and read the eBooks.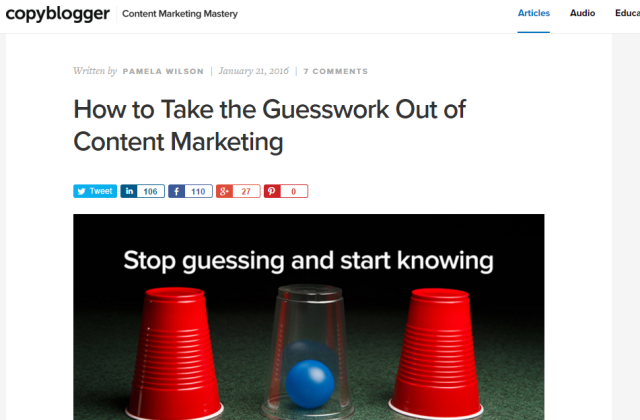 The brainchild of Joe Pulizzi, an entrepreneur and a speaker, Content Marketing Institute is probably the ultimate destination to advance your knowledge on content marketing. This site not only offers an endless array of free resources on content marketing on a daily basis, but the resources are incredibly valuable. It is the go-to blog for both B2B or B2C businesses across the world.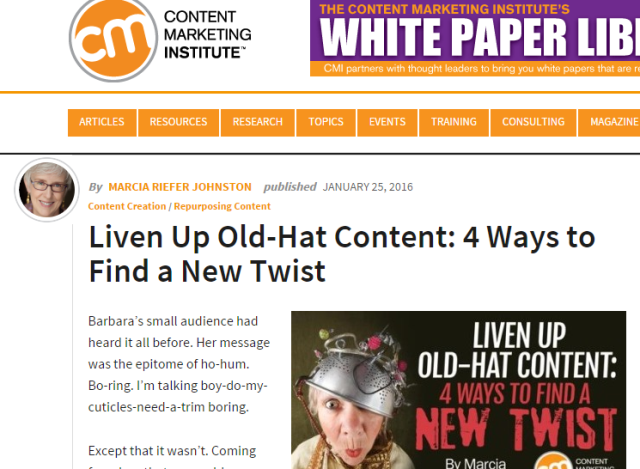 The Chief Content Officer at MarketingProfs, Ann Handley is truly a "pioneer in digital marketing". She is known for writing opinions on various aspects of marketing that includes content, social, you name it. My recent favorite from her blog was about the content marketing predictions for 2016. No matter if you are business or a person, be sure to follow this lady or add her blog on your feedly account.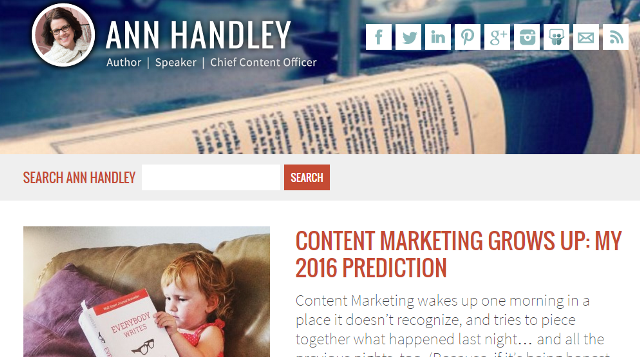 Buffer is truly one of the best social media scheduling tool available out there [Believe me, I use it consistently for my scheduling updates]. But what makes it more intriguing are the blog posts covering topics on social media, content, and video marketing. This little gem of a content marketing blog consistently offers content that is clicked and shared thousands of times over. In fact, the authors average nearly 3,000 shares per post.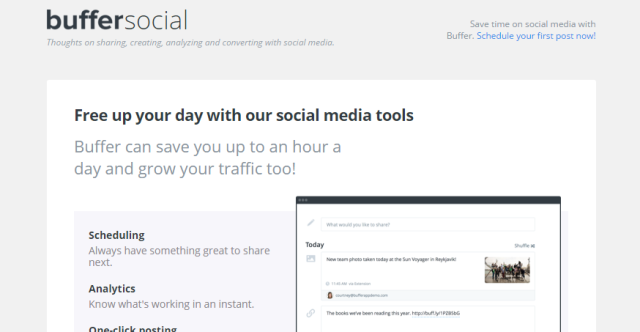 If you are the type of person who values practicality and real-world examples, you'll want to check out Convince & Convert. It might just be the most practical content marketing blog on the Internet, and that makes it invaluable to people like you.
If you want to know what the best and the brightest think, read Kissmetrics. They always offer awesome guest posts. If you are a business looking for insights and great suggestions on conversion optimization, user behavior, and analytics, do visit Kissmetrics. Being a great alternative to Google Analytics, Kissmetrics not just provides an incredible tool but also such content resources that marketers can use to improve their conversion rate and grow online.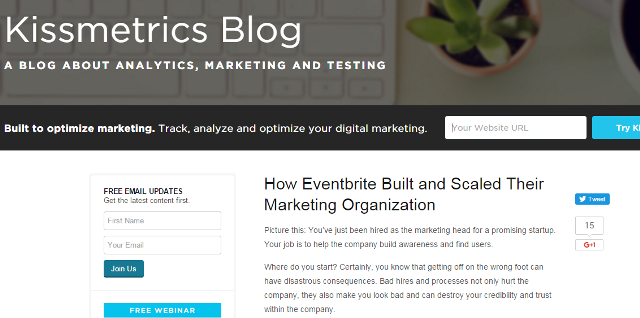 HubSpot was one of the original blogs about inbound marketing. Today, it's considered the father-figure of them all. It's so big that you'll always find something new to try on a topic you might have thought about but never had the time to delve into. That makes Hubspot, once again, one of the must-read blogs of the New Year.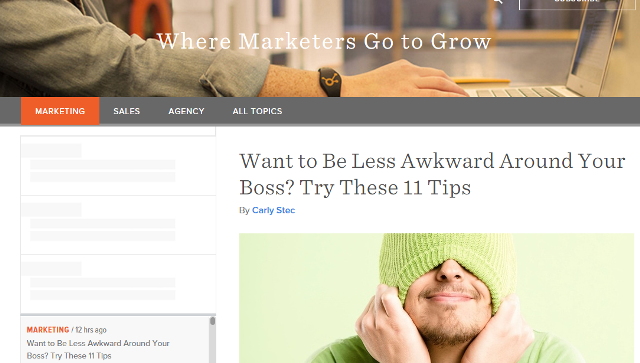 If you are looking for the leader in inbound marketing, just go to Moz.com. The website is known for producing exceptional pieces of content on topics, including content marketing, marketing, user behavior, search and social media. Rand Fishkin, known as the "Wizard of Moz", brings up Whiteboard videos every Friday on different topics which you surely won't want to miss. However, my personal favorite sections on this site are the healthy discussions and comments on the blog posts.
If you are a business and looking for real insights, case studies on content marketing, and on other marketing aspects, EConsultancy is your destination to be. The website comes up with the analysis of the latest marketing trends and publishes studies of big brands and how they use content marketing.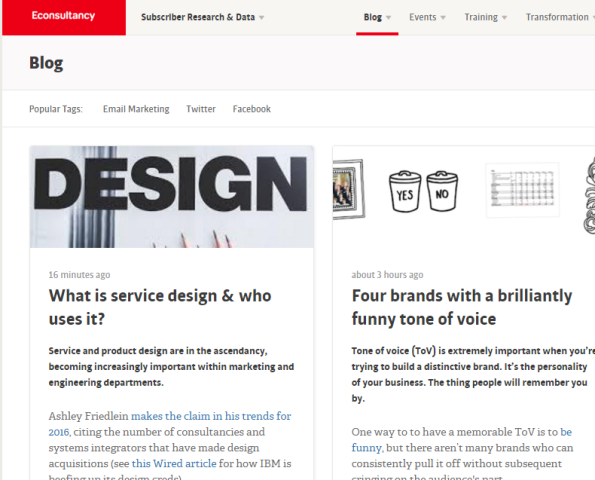 You've probably thought about it a thousand times over: If only there was a blog focused on using videos to collect conversions, this is it. Wistia Blog offers a lot of information about almost everything you need to know about successfully making videos, using them to reach your marketing goals and simply selling through the power of online videos.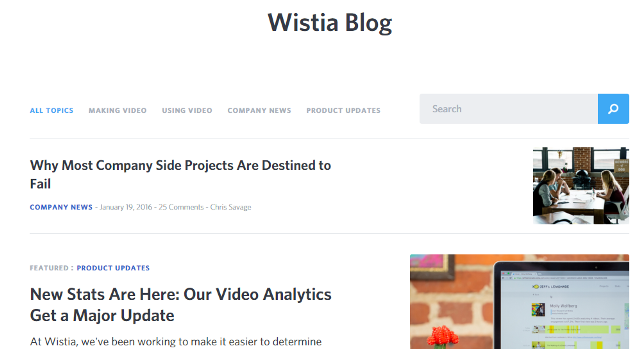 Thanks goodness, the people at ProBlogger have mastered the art of starting and running a successful blog. Kudos to Darren Rowse, who broke the myth that blogging ain't for everybody. The blog covers everything you need to know about strategy, starting, planning and maintaining a blog — and they'll do it in easy-to-understand terms that won't make you feel like you're living in the 1990s just because you haven't gotten around to starting a blog. It is still one of the personal favorites of bloggers around the world.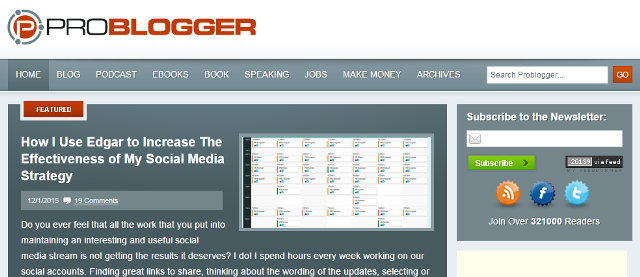 Not only does it have an incredibly clever name, but Contently offers incredibly clever and useful content on a near-daily basis. It's smart. It's easily accessible. And it's a blog you won't want to miss in 2016.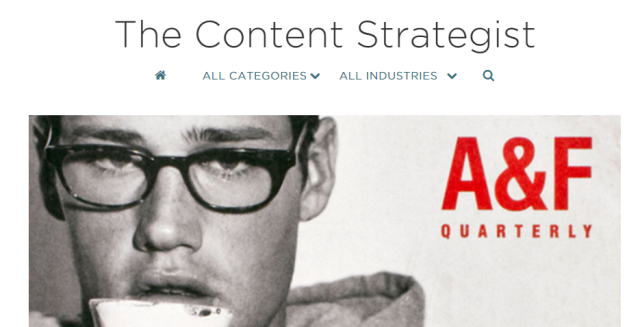 This blog is so smartly written that it might make you wonder whether or not its author, Brian Solis, is a genius. He might be one. But then again, he might just be a guy who simply loves content marketing and has managed to turn his passion into something incredibly valuable to the masses.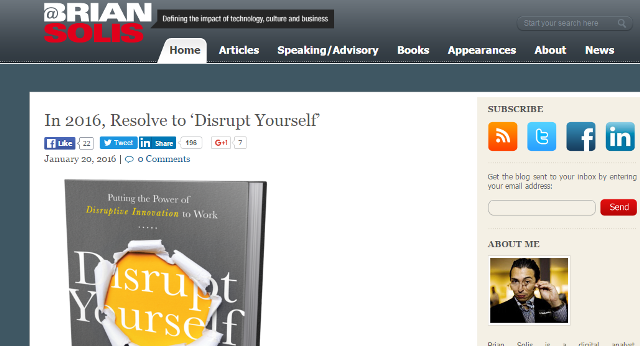 Apart from being one of the best tools for creating and testing effective landing pages, Unbounce publishes some really good posts on landing page optimization for businesses. Started by Oli Gardner, the resources section is full of great eBooks, podcasts, infographic and more. Also, don't miss out the Landing Page sessions if you are looking for great advice on optimizing landing pages for leads.