How to Improve Patient Acquisition and Retention with Dr. Yuna Rapoport
Listen to this Episode on: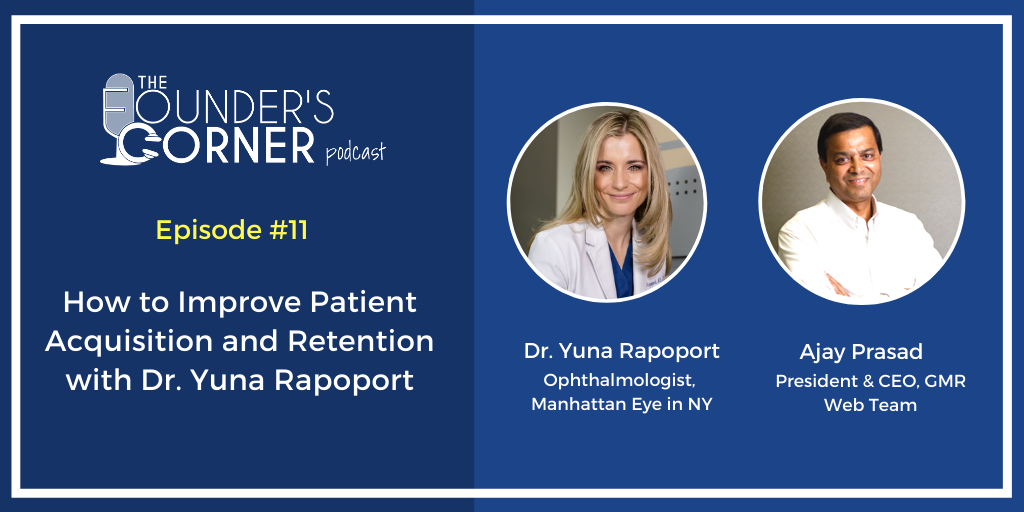 About Dr. Yuna Rapoport
Dr. Yuna Rapoport is a board-certified ophthalmologist with extra fellowship training in refractive, corneal, and cataract surgery. Having trained at Mass Eye and Ear of Harvard Medical School, the Accelerated Honors Program in Medical Education at Northwestern, and Vanderbilt, she has accumulated a fund of expertise that she now brings to each patient. Her work regarding advances in eye care and surgery has been published in leading peer-reviewed medical journals and presented at major ophthalmology meetings. She is currently the owner and lead provider of Manhatten Eye, an ophthalmology practice located in New York City.
Connect with Dr. Yuna Rapoport
Website
Social
Episode Transcript
Audio Transcription by GMR Transcription