Smart Strategies for Asking Your Customers for Reviews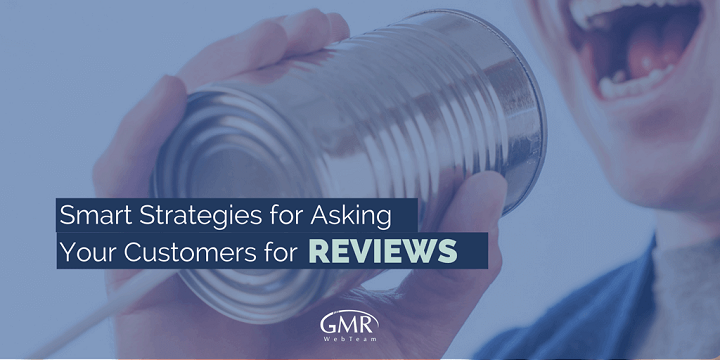 Delivering amazing customer experiences is the root of getting great reviews. The focus should be on authentic reviews that bring out the most straightforward positive observations. Eighty-six percent of customers will pay more for a better customer experience,
according to a 2011 report by Oracle
. It's also important to remember that customers tell other people about their experiences. Online reviews can influence how consumers make purchasing decisions. That's why many public establishment owners have taken an interest in asking their customers to comment online. More and more people are doing online research before making a purchase and many times reviews can sway purchasing decisions. Here are ways to successfully ask customers for online reviews.
Time of Purchase
The best time to ask a customer to do a review is at the time of purchase. The purchasing decision is fresh in the individual's mind. They are most likely to be in a positive state of mind at that moment. One of the fastest ways to let the world know about a restaurant experience is through Yelp. While Yelp
discourages
business owners to ask for reviews, Google does allow asking for reviews. The most effective way to get customers to agree to do reviews is to ask them in person. The key is to learn customer touch points through the appropriate personnel that deal directly with customers.
Email Requests
While it can be challenging to ask for customer responses through email, it's still a good option. It's best to pre-screen customers through a private survey before asking for a review. This process will help direct you to the most positive customers. The email should be personalized with a clear call-to-action link or button. It even helps to have the recipient's name in the subject line. Email campaigns involve testing to see what works with different people. Some people respond better according to the subject line.
Company Focus
A company needs to communicate effectively internally and externally if it wants customer reviews to be a part of its research and marketing. Executives need to explain the importance of how reviews impact business. One way to quantify reviews is to use scorecards that score products and services on a scale of zero to ten at different locations. You can get people's attention by offering bonuses and awards for locations that generate the best reviews. Businesses that don't get customer feedback are at a huge disadvantage to competitors that do. Asking for customer reviews does not necessarily require technology, and it is a way to let other prospects know about the company's customer experiences.