Coronavirus: What You Should Do to Protect Yourself from The Infection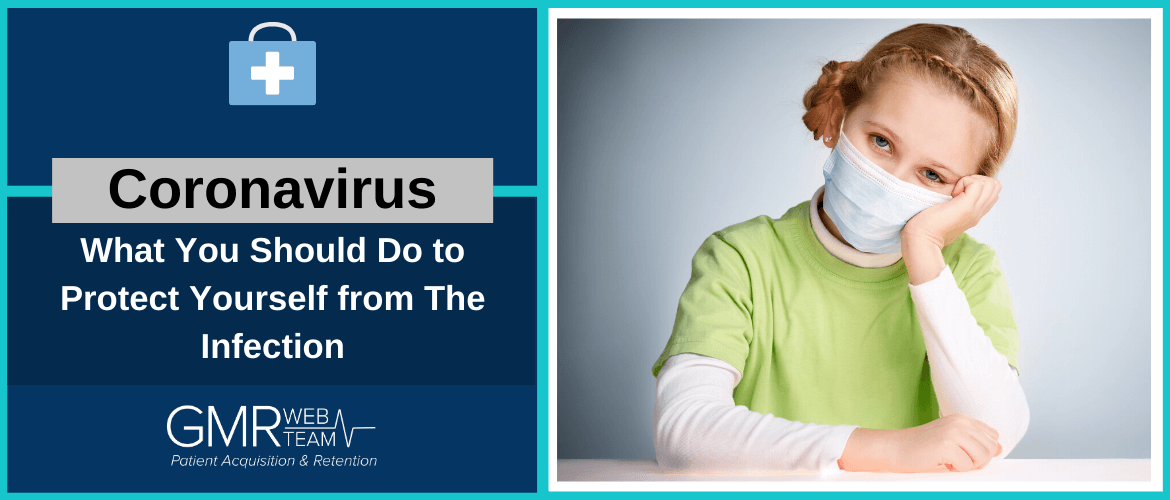 On December 31, 2019, China alerted the WHO (World Health Organization) about several cases of pneumonia that occurred among workers in the Huanan Seafood Wholesale Market in Wuhan.
The number of infected people reached to 40 before the researchers declared they had found a novel virus that was from the coronavirus family, on January 7, 2020. The new virus was named 2019-nCoV. This outbreak has been declared a global emergency by WHO on January 30, 2020.
Common Symptoms of a Coronavirus Infection
Some of the most common signs of a coronavirus infection are fever, cough, difficulty in breathing, shortness of breath, etc. In more severe cases, coronavirus infection can lead to a severe acute respiratory syndrome, kidney failure, pneumonia, and even death.
How to Protect Yourself from the Infection
As of now, there is no specific cure or vaccine to prevent coronavirus infection. People must take necessary precautions to minimize exposure to the virus and to avoid the transmission of the virus from one person to another.
Listed below are some simple yet effective methods that will help to protect yourself from the infection
Frequently wash your hands with warm water and soap or use an alcohol-based hand rub
Avoid touching your nose, eyes, or mouth with dirty hands
Clean and disinfect objects and surfaces which you suspect to be contaminated by the virus
Instruct patients to cover their nose and mouth with a tissue when coughing or sneezing
Avoid close contact with people who have fever or cough
If someone close to you has fever, cough, or difficulty breathing, seek immediate medical help. Also, share their travel record with healthcare providers.
Avoid eating undercooked or raw animal products
Wash vegetables and fruits very well before eating.
Be cautious when handling milk, raw meat, or animal organs to avoid any possible infection.
Avoid direct contact with live animals when visiting live markets in affected areas.
Use a mask to help lower the risk of contracting the virus through the splash, from cough or sneeze and provide protection from hand-to-mouth transmissions.
Stay at home when you are sick and avoid travel during this period.
Throw used tissue in the trash.
Older adults with underlying health conditions may be at a higher risk, so consult your health care provider as soon as you notice any of the symptoms.
Avoid traveling to China in any circumstances, specially Hubei, including the province's capital Wuhan.
If you have recently traveled to China and feel sick, call your doctor immediately.
Apart from following the above-mentioned tips to protect yourself from the coronavirus, practice good hygiene, get quality sleep, stay hydrated, and get enough micronutrients in your diet to have a strong immune system. Please call a professional healthcare provider if you have any questions related to the coronavirus or any other health issues.