Physician Marketing – Online Reputation Is Crucial for Conversions [Study]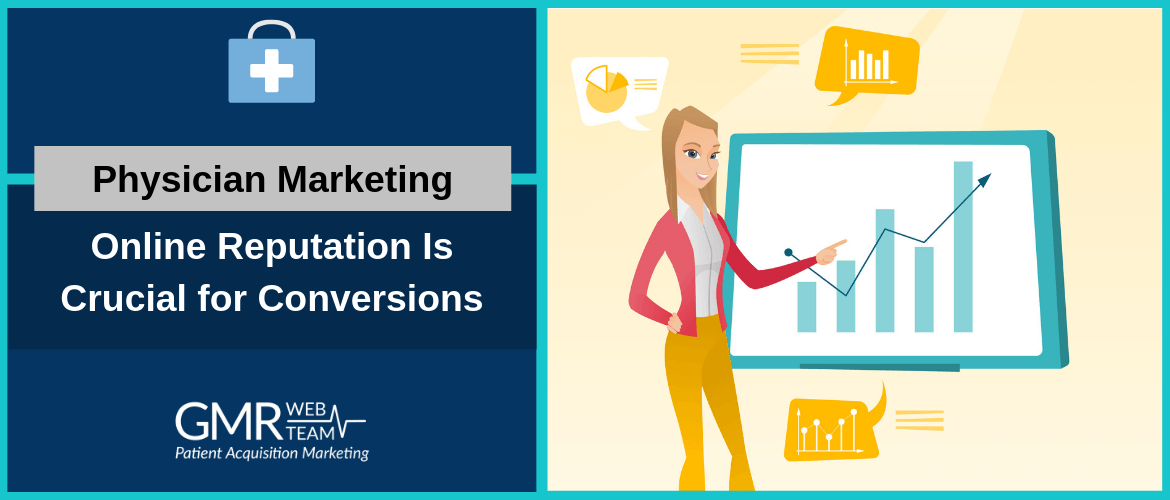 A sound SEO (Search Engine Optimization) strategy can get your medical practice ranking on the first page of search engine results. However, if your presence is not matched by a robust reputation, you'll probably only end up getting a few or no new patients out of it. The primary question here is what constitutes the most important factor in a physician's online reputation. Like most healthcare practices, it's your patients' opinions and testimonials in the form of online reviews and ratings that matter the most to potential patients. According to a study, 82% of patients use online reviews to evaluate physicians and their quality of care. We found similar results when we conducted a comparative analysis of data for one of our physician clients for two consecutive periods Oct-Dec'17 (when they weren't serious about managing their online reputation) and Jan-Mar'18 (when they got serious and automated their review management process through our reputation management tool). Let's see what we found!
The Role of Positive Online Reputation in Improving Patient Acquisition for Physicians – The Study
The first thing that we noticed was a sudden and huge increase in the total number of reviews that flowed in. It went from 42 to 79; a huge 88% increase (see the stats below). This was likely due to the introduction of a simplified process for review writing and submitting.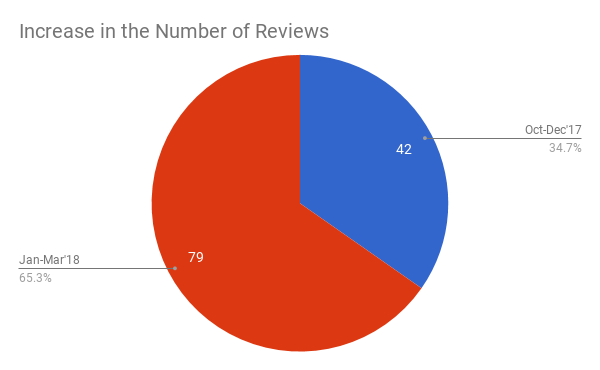 As we analyzed the data further, we found a simultaneous growth in the client's conversions during Jan-Mar'18, as compared to the previous quarter (Oct-Dec'17). Check the stats below: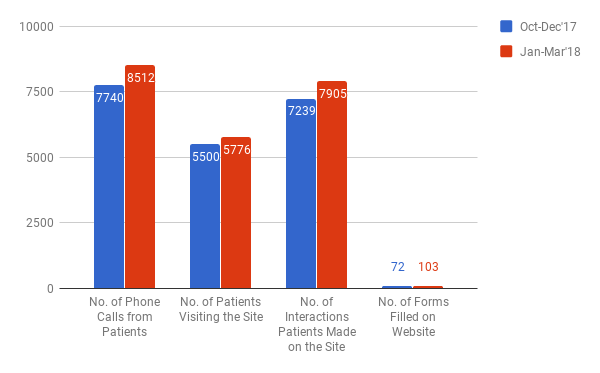 As you can see, the total number of phone calls from patients saw a 10% increase of 772. Also, the total number of patients visiting the site, the number of interactions they made on the site, and the total number of forms they filled on the website – all increased after our client actively implemented our reputation management strategies. However, we were yet to understand whether improvements in the quality and quantity of patient reviews had a direct impact on conversions. To clear any doubts, we further analyzed how many of the patient calls were coming through our client's Google My Business (GMB) profile. The results made it clear that online reputation was making a huge, if not all the difference. [See the results below]
As you can see, the total number of phone calls exclusively through GMB increased from 567 to 680; an increase of 113 calls. Out of the total number of increased phone calls (772) our client received in Jan-Mar'18, 113 calls came exclusively from GMB. How exactly do Google My Business calls link to our client's online reputation and improved conversions? Below is the answer: As listing on Google My Business helps in ranking better for local searches, it provides greater exposure to your practice for patients who are searching locally. Moreover, the way a GMB profile of a medical practice (or any other local business) appears in a user's search result – with lots of attention-grabbing features such as review star ratings from patients, map directions to the facility, a phone call extension, etc. – it makes it easier for patients to decide whether or not to choose your services. It was the same in the case of our client whose GMB profile generated many phone calls because of the stellar review ratings, from both Google reviews and HealthGrades reviews (see the screenshot below), which helped patients trust and select our client without hesitation.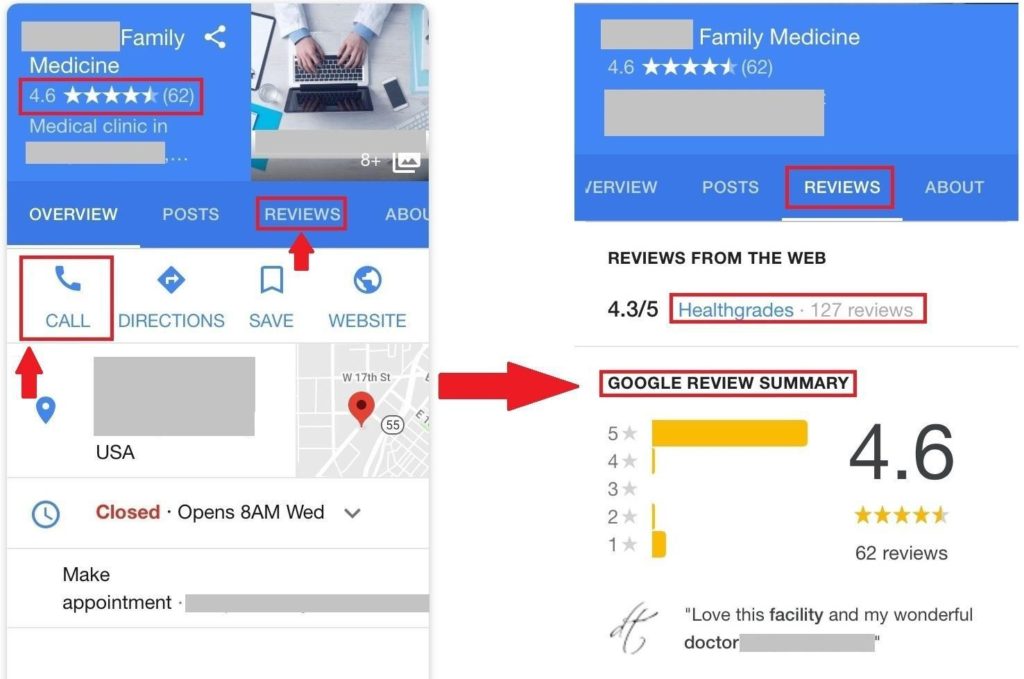 (Screenshot of our client's GMB profile taken from a smartphone, as it appears to patients who are searching locally)
Physician Online Reputation Management Strategy
Our study shows that physicians can benefit more from the internet if they focus on improving their online reputation. A comprehensive physician reputation strategy will start by assisting you in improving the patient experience inside your clinic, then utilizing that experience to build your strong reputation online. In short, it will focus on the overall development of your practice Here are the steps involved in physician online reputation management strategy:
Understanding the need for reputation management
Simplifying the process of review collection from patients
Performing patient service recovery to retain unhappy patients
Analyzing core data to learn your areas of improvement
Implementing customer service best practices to improve patient experience further
Read more: What Steps Should Physicians Take to Improve Their Online Reputation