Dental Marketing Consultants: Why You Need Them and What to Look For When Hiring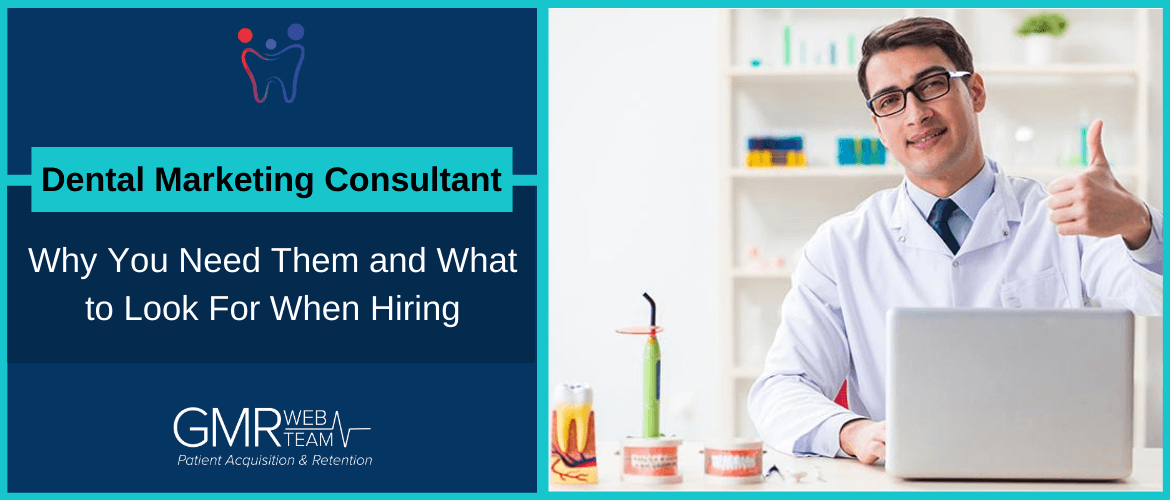 With the rise of the internet, it is becoming increasingly competitive for dental practices across America. Being a great dentist is not enough, and many dental practices need to implement a digital marketing plan to acquire more patients. While some practices choose to do marketing themselves or not at all, many practices do choose to work with dental marketing consultants who help them grow and expand their patient base.
In essence, a dental marketing consultant is someone who helps free up your time and lets you sleep easier at night, knowing your marketing activities are in good hands! When you run a dental practice, you already have a lot to think about. The last thing you need is also to take on a Chief Marketing Officer (CMO) role!
Dental marketing consultants are marketing agencies or marketing experts who specialize in creating and implementing marketing strategies specific to dental practices. Dental marketing consultants have become an integral part of helping dental practices acquire more patients.
What Does a Dental Marketing Consultant Actually Do?
Dental marketing consultants create and execute marketing campaigns to help grow a practice and acquire more patients. They help you identify opportunities and build strategies to attract more patients to your practices. This can mean anything from website development to digital marketing and paid advertising strategies. Consultants can implement a variety of strategies and some of them include:
Social Media Marketing:

Getting your audience interested in a dental practice's social media page can be difficult without having perception on how to build your audience and speak to their concerns. A dental marketing consultant will be able to help you identify areas of opportunity in social media.

Currently, Facebook and Instagram are the largest social media platforms in the world and for many dental practices, they are the largest drivers of new business through social media. A consultant will be able to help you set up a highly effective Facebook or Instagram business page, post content that your audience wants to consume and interact with and build a following over time.

Search Engine Marketing

Prospective dental patients in your area usually look for a new dentist by a quick Google search. They may even look through local directories and read reviews about some of the top practices in their local area. For this reason alone, it is absolutely essential that you improve your online search presence and start to rank highly for local keywords.

Search Engine Marketing is an extended process that may take months to begin to produce the types of results that it is capable of. However, with the assistance of a dental marketing consultant, you can create a long-term strategy that begins to position your company to increase your online presence immediately and build on that success as time proceeds.

Content Marketing

A dental marketing consultant will help you create and execute valuable content that places you as an industry leader and grows your standpoint with your peers. Dentists spend a lot of their time educating their patients on proper dental health and your online content should reflect that.

Creating content around the subjects that you discuss on a daily basis can be a great way to entice your audience and give your patient's a point of reference for the topics that you currently talk about.
Why Dental Practices Need Dental Marketing Consultants
Hiring a dental marketing consultant can help you to grow your revenue while freeing you to focus on other aspects of your business. A great dental marketing consultant will help you focus on the areas of your website that are the most relevant to continued success by building a professional design, lead generation strategies, and content publishing practices.
Without a proper marketing plan in place, it will be hard to attract new patients and retain your current ones. A dental marketing consultant can not only help to ensure that you are putting your best foot forward, but they ensure that you have the right technology in place to capture and nurture leads into loyal patients.
If you come to the conclusion that your digital strategies aren't creating results, a consultant can help you achieve more. The biggest benefit with hiring a dental marketing consultant is it provides you with the freedom to focus on the aspects of your dental practice. You will be leaving the marketing up to a trained professional and you can finally stay focused on making the most of every interaction with your patients.
What to Look for In Dental Marketing Consultants
Dental marketing consultants can have a direct impact on your patient acquisition and bottom line, so it's important to work to find the right one for your practice. Here are some qualities you should look for:
Results Oriented

Experienced dental marketing consultants should be able to set goals and build strategies that are measurable and produce results. The right consultant will be able to track all your key metrics, like website traffic, calls, and appointment requests.

Understand Your Competition & Patients

Consultants will do proper research to understand your patient base is and what their needs are. Consultants will also identify who your competition is, what their strengths and weaknesses are, and if and how the competition is meeting the needs of the community.

A Strong Communicator

Like with many relationships, communication is key! Your consultant needs to be active in communicating with you whether that be in the form of regular emails or routine calls. The last thing you need is to be unable to reach your consultant if you have questions.
GMR Web Team's Dental Marketing Success
At GMR Web Team we take great pride in marketing for dental practices. We are a robust team of dental marketing experts with a strong track record of growing several dental practices of all sizes and specialties through our marketing strategies and efforts. At GMR Web Team, we offer marketing solutions that fit your practices needs and goals.
Our comprehensive online dental marketing services will help you accelerate your growth by improving patient acquisition and retention. We are aware of how technology can elevate patient experience. We use our proprietary automated tool to efficiently monitor the care experiences of your patients. Through dedicated communication and reports at GMR Web Team, you'll always have knowledge of what we are doing to help you obtain new patients.
Here's what some of our dental clients have to say about us: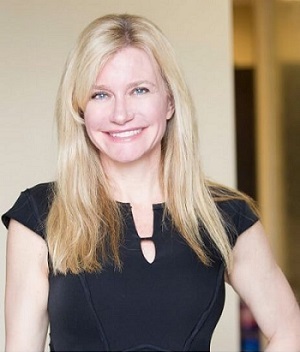 "GMR Web Team has helped me create an improved professional website and has also helped me increase my online presence through search engine optimization, content marketing, and social media marketing. Any help I have on the business side of the practice is greatly appreciated so I can focus my efforts chairside for direct patient care. GMR stepping takes a lot of the marketing workload off my shoulders." - Beth Vander Schaaf, DDS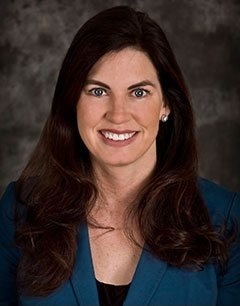 "GMR Web Team is not just a marketing agency. They truly are my dental marketing consultants and have been a key player in helping Plaza Dental Group acquire more patients. They are extremely experienced with dental marketing and know how to make our practice stand out against the competition. Their team is always quick to respond and suggest strategies that can further grow our practice." - Steffany Mohan, DDS
Looking for a dynamic dental marketing consultant? We are there for you. Get in touch to know more.