GMR Press Releases
Date: 16th, September, 2013
GMR Web Team Welcomes Michelle Kop as Marketing Coordinator.
Leading Orange County website agency, GMR Web Team, has promoted Michelle Kop to be its new marketing coordinator.
Orange County, CA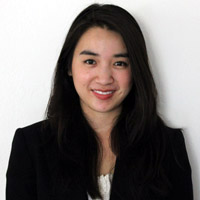 GMR Web Team, a leading web agency with expertise in Internet strategy, website design, web marketing and website maintenance has announced Michelle Kop as its new marketing coordinator.
The marketing-focused web agency recently promoted Michelle to take care of its ever-growing marketing needs. Some of her key responsibilities as marketing coordinator will include: researching and analyzing the latest marketing trends and supporting the marketing team by developing innovative marketing strategies for the company and its clients. In addition, she will coordinate with clients, draft marketing proposals, execute marketing strategies, analyze social media insights, and manage social media contests and campaigns. She will also play a significant role in creating, implementing, and analyzing email campaigns for the monthly company newsletter, GMR eBuzz.
Prior to this promotion, Michelle has worked as a digital marketing intern at GMR Web Team for a couple months where she proved that she had the ability and drive to bring more success to the company. "I am so happy to now have Michelle as our marketing coordinator because she is highly motivated and proactive," said Ajay Prasad, president of GMR Web Team. "She has definitely proven that she can handle more marketing responsibilities, and I'm thrilled to have her as a part of my team."
Michelle is currently pursuing a bachelor's degree in Business Administration with a concentration in marketing from California State University, Fullerton. She is planning to graduate in May 2014.
About GMR Web Team
GMR Web Team is a part of Global Marketing Resources LLC, a web development agency that offers Internet strategy, website design, web marketing, and website maintenance. Global Marketing Resources has been focused on helping small and medium size businesses since its inception in 2001. The company started to focus on the website needs of small businesses in 2003 by developing web strategies, designing turn-key websites, managing the websites, and providing web marketing support which includes: search engine marketing, social media marketing, and pay-per-click advertising. GMR Web Team helps its clients maximize their sales from the Internet by directing the targeted traffic to their website and increasing conversion rate.
Headquartered in Tustin, CA, Global Marketing Resources has a development and marketing team of over 70 employees.